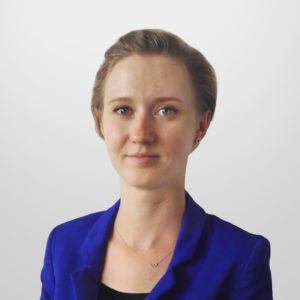 We are excited to welcome our newest team member onboard, Agata Pawelczak! Agata will be working on the Poland team as a QA Analyst. She is most looking forward to this being her first contact with real testing work and is looking for many opportunities to gain experience and improve her skills.
Agata attended the Medical University of Gdansk, where she pursued a Master's degree. She is proud that she had a chance to work in a very specialized laboratory workshop that focused in molecular biology, before deciding to change her profession. Agata went to an ISTQB Foundation Level course and began searching for a place where she would gain some commercial experience. She hopes that by working at PCMI, she is able to achieve her goal of becoming a good QA Analyst and learn how to prepare automatic tests in the future.
When Agata is not working, she likes to travel whenever she has the chance; whether it's to different cities in her country or abroad. When she stays at home, she enjoys spending her time drawing. An interesting fact about Agata is that she has artistic abilities, which is why she spends her free time drawing!