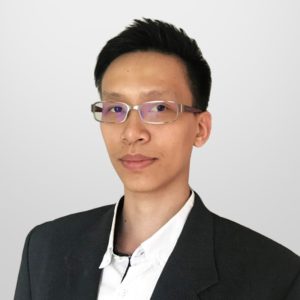 PCMI is happy to welcome Chatas Chairin to the team! Chatas will be working on the Thailand team as a Software Developer. He is most looking forward to learning more about the professional software development process, as well as, gaining more knowledge about Agile methodology.
Chatas attended Chiang Mai University, where he pursued a Bachelor's degree in Computer Science. He began his career working as a programmer in Bangkok, but soon realized that he wanted to live in Chiang Mai. While working at PCMI, Chatas hopes to learn new technologies and improve his programming skills.
When Chatas is not working, he likes to play video games, as he is a big fan of Nintendo. He also enjoys learning about new software development technologies. Chatas believes the best part about living in his neighborhood is that the lifestyle is the best because you can live there without worrying about traffic jams or rushing people.