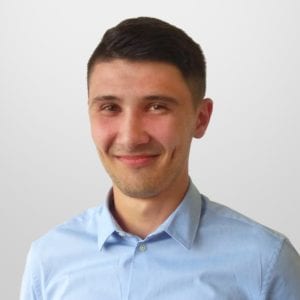 Welcome to the team, Peter Nieduzak! Peter will be working in the Poland office as a Software Developer. He is looking forward to gaining necessary experience and improving his programming and language skills while working at PCMI. He believes that by working in an international atmosphere with qualified people, it will help him achieve his goals of becoming the best Software Developer that he can be.
Peter currently is in his last semester of engineering studies at AGH University of Science and Technology in Krakow. He has worked with several projects during his studies.  The one he is most proud of is the Object-Relational Mapping project, in which Peter and his colleagues implemented their own mechanism of mapping object-oriented architecture to a relational database.
During his spare time, Peter enjoys being active by playing various sports, such as football, basketball, volleyball, and tennis. He also enjoys meeting up with friends. Peter currently lives in Krakow, but his family home is in a small village, which he loves to visit because of its calmness.