We're excited to share that PCMI's VP of Business Development, Daniel Raycroft, has been featured in this week's Warranty Week, the newsletter for warranty management professionals. The article titled, 'Extended Warranty Conference" is written by columnist, Eric Arnum.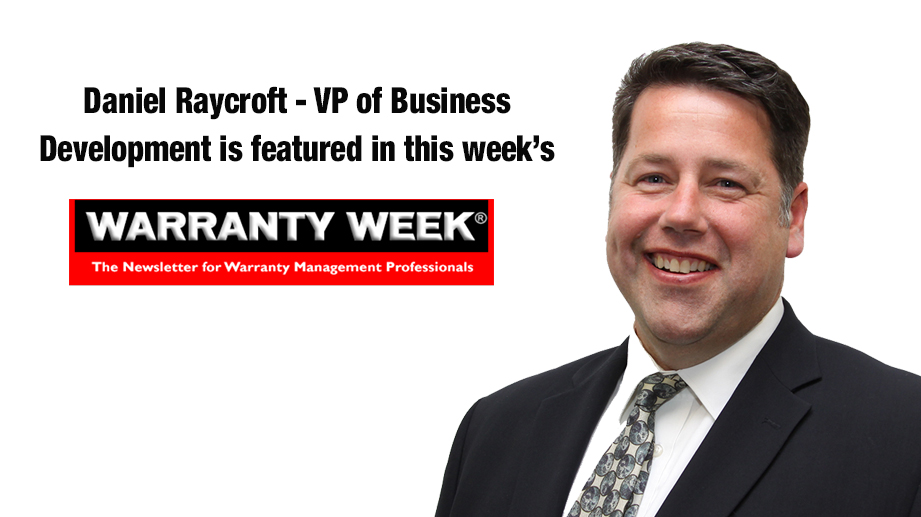 Arnum touches on how on hundreds of industry professionals will be attending the upcoming Extended Warranty and Service Contract Innovations Conference in Nashville next month. They will be talking about how changes in technology will affect their business in the coming years.
Since Daniel will be a speaker and panel member at the conference, the article features what topics he will be speaking about, as well as, some of the recent trends he sees in the industry.
"Everybody has a different mindset, and technology is available today to support those mindsets. With good technology partners, you can connect up to the features and functions you want, and get that benefit without getting caught up in analysis paralysis." – Daniel Raycroft, VP of Business Development
Check out what else Daniel said here: Extended Warranty Conference