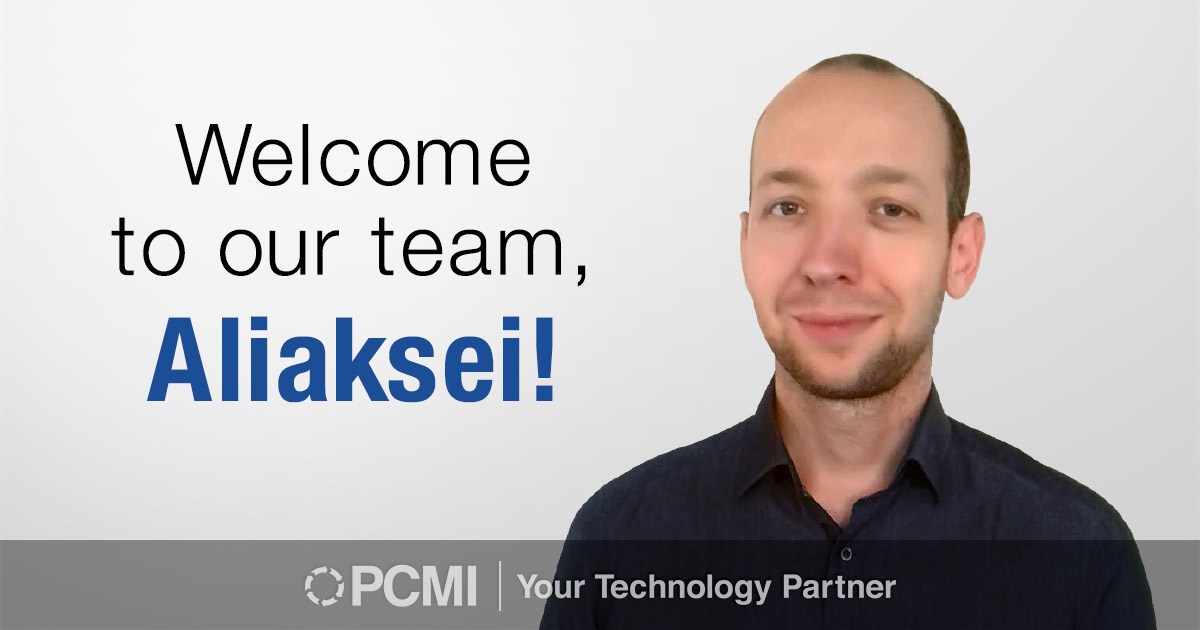 P CMI is happy to welcome Aliaksei (Alex) Astashkin to the team, Poland's newest Technical Lead! Alex is looking forward to using his extensive experience in software development to continue to help PCMI build a great solution and gain more clients. He is also excited to apply his knowledge and skills to projects, with the goal of becoming head of one of PCMI's software development departments in mind.
When Alex was 15 years old he began working as a hardware engineer. Because of his early exposure to the industry, Alex found his passion at a young age. He later attended Belarusian State University of Informatics and Radioelectronics, where he pursued and obtained a Master's Degree in Technical Security Support. During his expansive career, Alex has participated in software development on all known stages, from small companies to huge corporations, from companies starting from scratch to joining existing solutions. His knowledge and expertise is best exemplified in his multiple start-ups that range from ML (speech recognition) to job portals and finally automotive portals. Alex's specialization covers areas such as business development, architecture development, performance improvement, and many more.
In Alex's spare time, he enjoys playing computer games and keeping up with all the gaming trends. Since he has a passion for software and technology, he has traveled to multiple countries, Russia, Estonia, Italy, and Germany just to name a few, in order to experience and compare different IT platforms. Alex is really looking forward to working at PCMI because he plans on moving to the United States in the near future!
Explore Our Opportunities