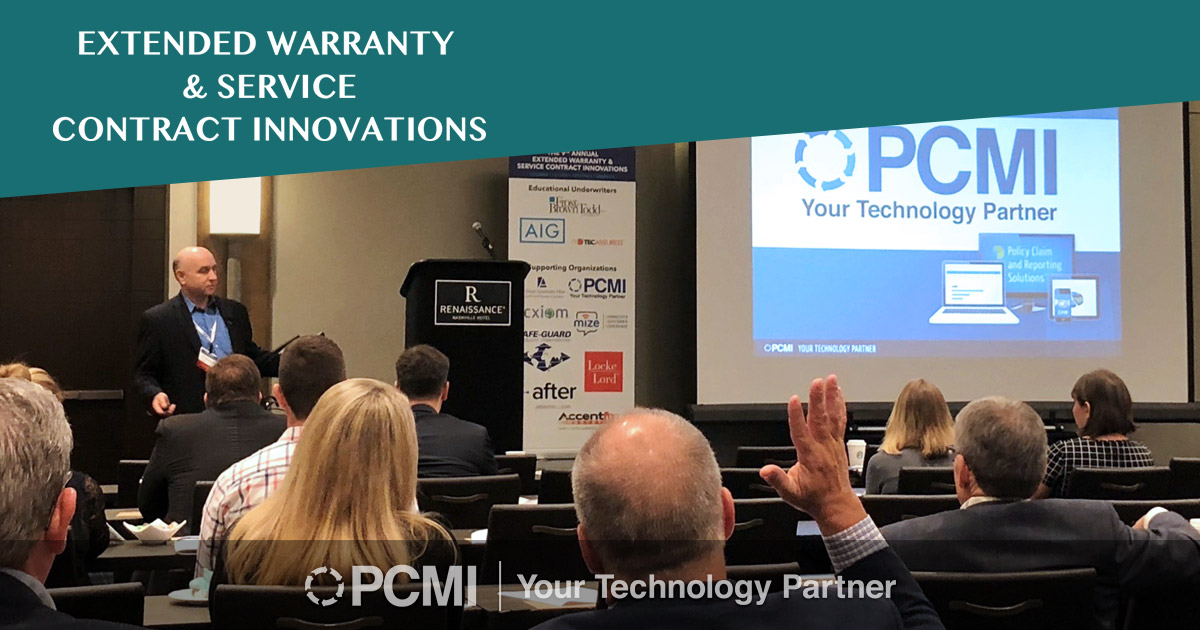 O ur PCMI team recently sponsored and attended the Extended Warranty and Service Contract Innovations conference in Nashville, Tennessee. We were very excited to have a large presence at the show this year by not only exhibiting but bringing 5 employees along to represent our company. President & CEO – Mark Nagelvoort, CSO – Russell Ridley, Director of Client Engagements – Manoj Patel, Marketing Manager – Laura Kotz, and Business Development Manager – Sean Mangan were all in attendance.
Thanks for stopping by our booth
With a larger team at the show, it was easier to meet and network with everyone at our booth and demo our software to conference attendees from various industries during meals, breaks, and networking receptions. Attendees enjoyed seeing the newest capabilities of our PCRS administration system and hearing from our employees who all work in different departments.
"The show this year was more successful than ever. We had very positive feedback about our marketing efforts, product enhancements, and about the growth of our team." – Laura Kotz, Marketing Manager.
Our discussions covered hot topics
Mark was honored and excited to be a speaker at the show again this year. Mark's topic of "New Technology to Improve Administration Capabilities" was a popular event that focused on items such as:
Lowering costs while improving access and reliability
Securing data access
Integration with other solutions for a seamless experience
Also, Mark and Russell participated in a panel discussion which highlighted "Enhancing Customer Claims Experience." They enjoyed being part of this conversation because they spoke with some of our customers who are industry leaders and experts in claim administration.
Congratulations to our drone winner!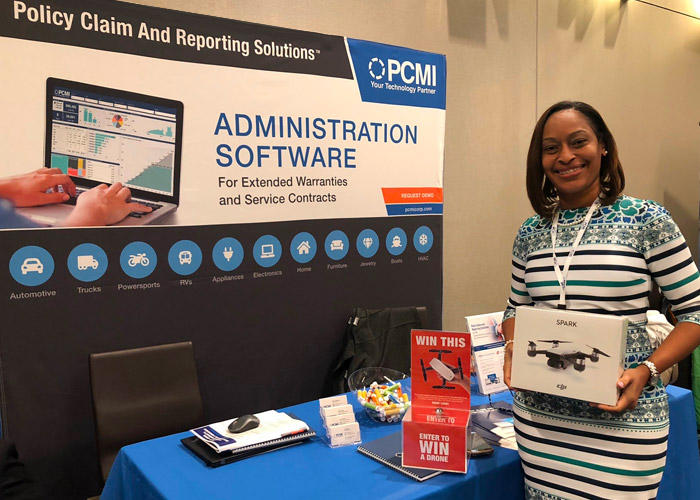 One of our favorite parts of sponsoring conferences is raffling off the highly popular DJI drone. This year, Mark included in his presentation how he purchased the drone himself and his experience with signing up for a warranty through DJI. The company's advanced approach to asking customers to purchase a warranty while setting up your drone amazed the crowd. After his presentation, Mark and Laura collected business cards from the crowd and selected a lucky winner – Peter-Gay Eddy from Unicomer (Jamaica) Ltd! She was extremely excited to have won and couldn't wait to start flying her new drone. We hope you enjoy it!
We look forward to following up with everyone and can't wait to go back next year!
Request Demo