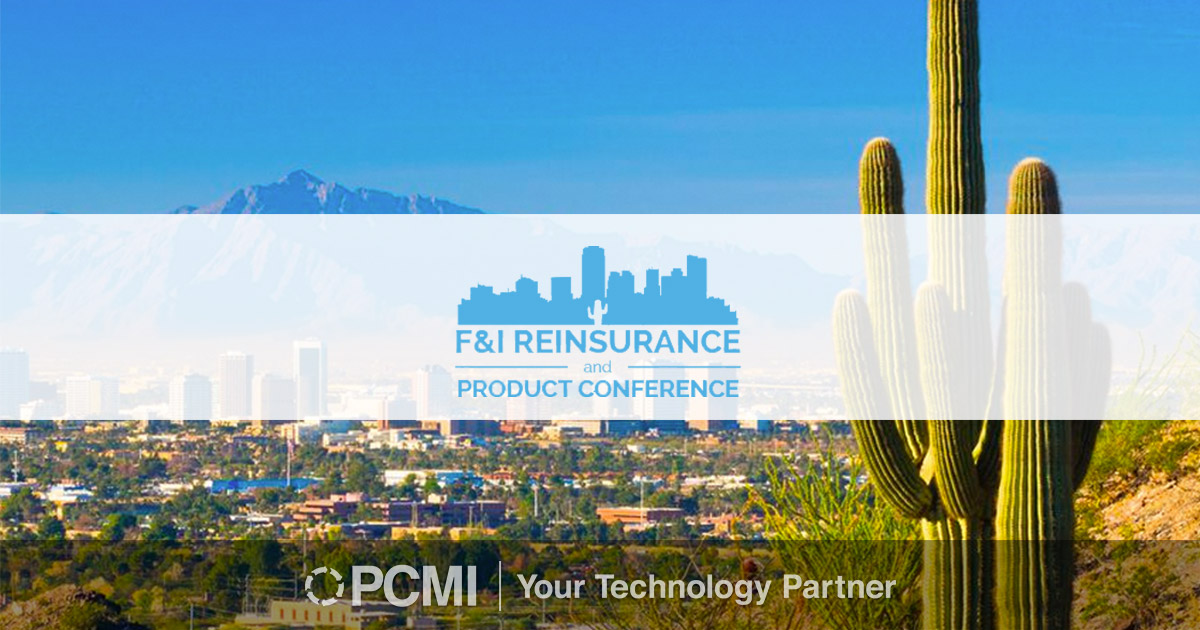 D on't miss us at this year's F&I Reinsurance and Product Conference being held at the Tempe Missions Palms in Tempe, AZ! PCMI's President & CEO – Mark Nagelvoort will be in attendance for the third consecutive year, and he is looking forward to networking with industry peers and discussing today's reinsurance topics.
This highly-acclaimed conference provides industry specific education, networking opportunities, help and guidance in facing regulatory challenges, and much more. It will be running from Wednesday, November 14th – Friday, November 16th. The conference will follow a format of three seminars which include, Fundamentals of Risk Transfer, Risk Transfer and Taxation, and Industry Trends. These seminars will feature presentations from multiple well-known speakers who have years of reinsurance and industry experience.
PCRS Reinsurance Features
We're excited to share some of the great things we are doing for our clients who are currently utilizing our Reinsurance module. Some of their favorite features within our PCRS administration software are:
Create and manage hundreds of reinsurance programs and companies
Produce monthly/quarterly cession statements by dealer/owner/company/product type with contract level drill down calculations
Control ceding and expense amounts per product type or ownership positions percentages
Track product type license information
Load and mange reinsurance company bank activity
Track a reinsurance company that has not yet been formed but is warehousing business
Monitor user activity using audit logs
Our Gift to You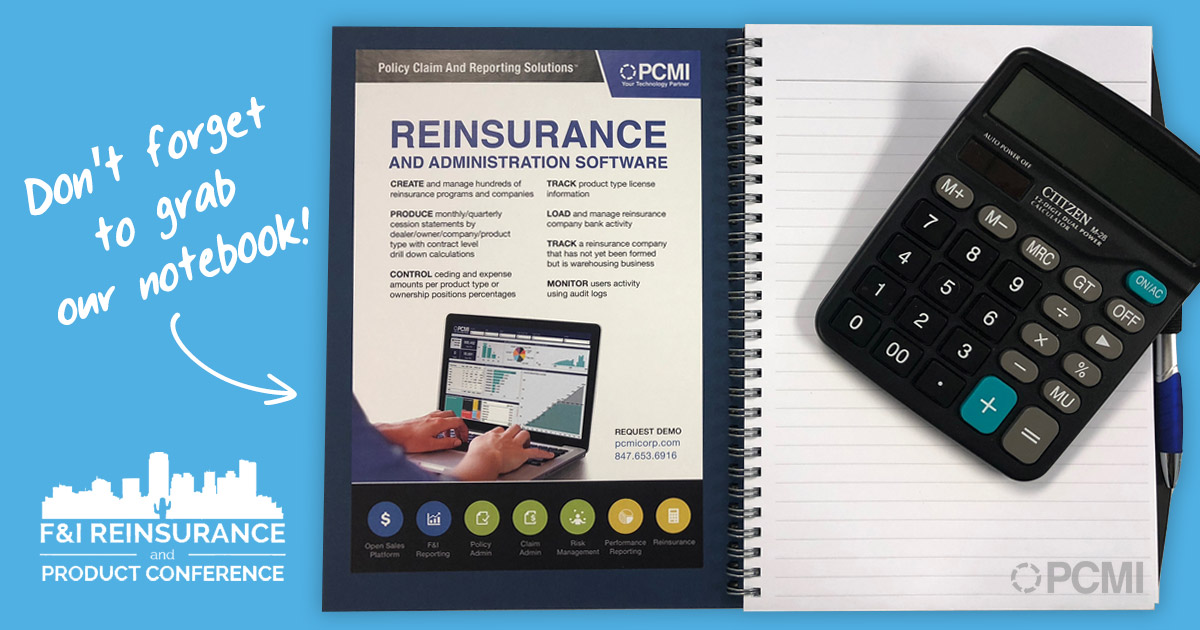 Don't forget to pick up one of our complimentary notebooks that will be laid out on conference tables at the start of the show. Also, schedule your meeting with Mark below to learn more about PCRS!
Request a Meeting