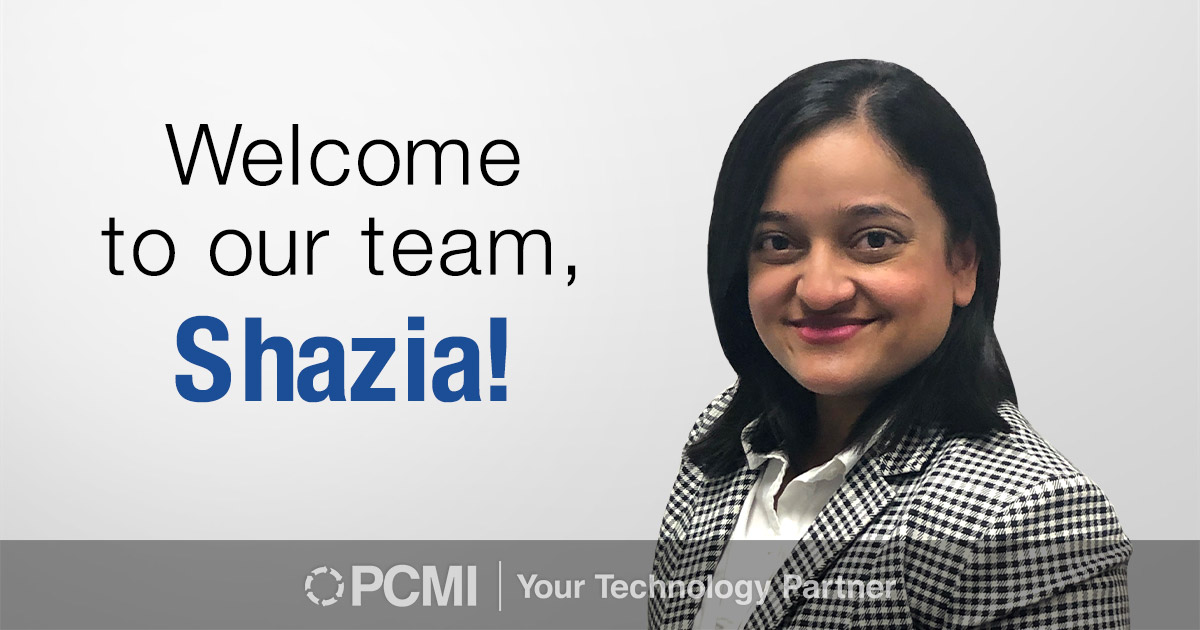 P CMI is pleased to welcome Shazia Ali to the team! Shazia will be joining the Chicago office as a Business Analyst where she will be working closely with clients to gain in-depth understanding of customers' business strategies, processes and services. She will also be learning about the context in which the businesses operate and will be identifying opportunities to improve efficiency. While at PCMI, she is looking forward to enhancing her skills in developing strategy, planning, and requirement gathering. She is excited about meeting new people and learning and sharing experiences that will help her grow professionally.
Shazia graduated from New Jersey Institute of Technology with a master's degree in Information Systems. One project in her career that she is proud to have completed was in her previous public sector project, she led a team of four to achieve data synchronization in production during Hurricane Michael in 2018, which helped the public in expediating their queries. She also received appreciation from Department CTO on the impact her efforts had on the public.
When she is not working, Shazia usually spends time with her family and she enjoys shopping and going out for dinner and movies. She and her husband are avid travelers, and some of her other hobbies include hiking, skiing, and rafting. She also loves cooking, reading, going out with friends, and most of all, playing and spending time with her 15-month-old baby boy.
Explore Our Opportunities