New Leaf Service Contracts and PCMI Sign Agreement for a customized platform for Selling, Administering and Servicing Extended Warranties.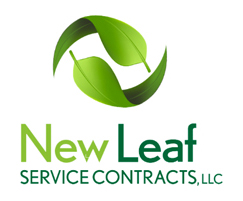 DES PLAINES, IL, January 20, 2014 – New Leaf Service Contracts, LLC. has contracted with PCMI Corporation to license PCMI's Policy Claim and Reporting Solutions (PCRS) platform for Consumer Warranties. PCRS is an administration solution that enhances how service contracts, extended warranties and other aftermarket products are sold, serviced, and administered.
New Leaf's President & Chief Operating Officer, Rick Gavino, selected the PCRS system to replace its existing platform for 3 key areas of improvement:
Policy Administration
"Our customized PCRS system gives us the flexibility to design new products for our clients while integrating the accounting and sales reporting without adding additional staff."
Servicer Tracking and Claim Payments Processing
"Streamlines the claims adjudication process for our service providers and dealers including the ability to process repair orders with pictures."
Insurance Reporting and Risk Managements
"Provides for the granular and seamless premium and claim reporting to our insurance partners."
Mark Nagelvoort, President of PCMI software said, "PCRS" is available in different languages to support clients' international operations. The company's Policy Claim and Reporting Solutions (PCRS) application streamlines workflow for Third Party Administrators, Insurance Companies and Agents. PCMI supports two versions of the software to accommodate the unique needs of consumer goods and automotive clients. We are pleased to partner with New Leaf Service Contracts, LLC that has grown threefold in the past year while exemplifying its commitment to customer service.
Sean Hicks CEO of New Leaf stated "We will continue to invest in technology to improve our clients and consumers experience and PCRS achieves that objective."
About New Leaf Service Contracts, LLC.
New Leaf based in Irving, Texas designs markets and administers warranty programs and partners with A-rated insurance carriers for the underwriting on extended warranties to retailers, e-retailers, wholesalers, and manufacturers throughout the U.S. on a wide range of products including: automotive components, consumer electronics, fitness equipment, jewelry, musical instruments, optics & eyewear, furniture, medical, sewer and septic, home & garden equipment and more.
For more information contact Sean Hicks at sean@newleafsc.net or call (972) 573-1268.
About PCMI Corporation
PCMI provides the technology to increase sales and provide automation in the administration of extended warranties, service contracts, prepaid maintenance, theft prevention and detection, GAP and manufacturer's warranty claims. The company leadership brings decades of policy claim and reporting software technology to the market. Its software supports domestic and international markets for auto, consumer and home extended warranty providers.
For more information contact Mark Nagelvoort at mark.nagelvoort@pcmicorp.com or call (847) 653-6916 Ext. 100.
---
Source: PRWeb
PDF: New Leaf Service Contracts and PCMI Sign Agreement for a customized platform for Selling, Administering and Servicing Extended Warranties