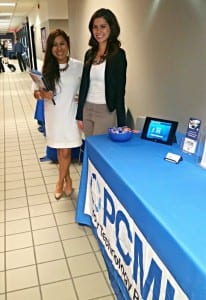 Looking for an internship or job? Your college career fair can be one of the best places to look. When developing a game plan to talk to recruiters, it is important to put yourself in their shoes to understand how you can stand out. From a professional appearance to promptly following up, all the details matter when meeting a company representative.  The PCMI team has attended various college career fairs in order to find impressive individuals for internships and entry level jobs.
"At PCMI we are not just looking for a candidate with an impressive resume, we are providing a stage for someone who will perform. All of our current employees and interns have the skills to take control of a project and run with it in order to get the tasks at hand done. We are always looking to add self-starters to our team!" said Laura Kotz, Marketing Manager at PCMI.
We would like to share some insights on what stands out to potential employers. Impress recruiters by following these 5 tips:
1. Dress & Present Yourself Professionally
We are always impressed when a student comes to our booth and is dressed professionally. It demonstrates that they not only take the career fair seriously, but their futures too.
In order to achieve a professional look, avoid stained clothing, t-shirts, yoga pants, flip flops, and other casual clothing. Dress in clean and subtle business casual attire or business professional attire. After all, you only have a few minutes to make an impression as a job candidate.
Presenting yourself in a streamlined manner will not only show that you are serious about the opportunity but also that we can trust you to represent our company in front of a client. Make sure to have a strong handshake, maintain eye contact, and speak in a clear voice.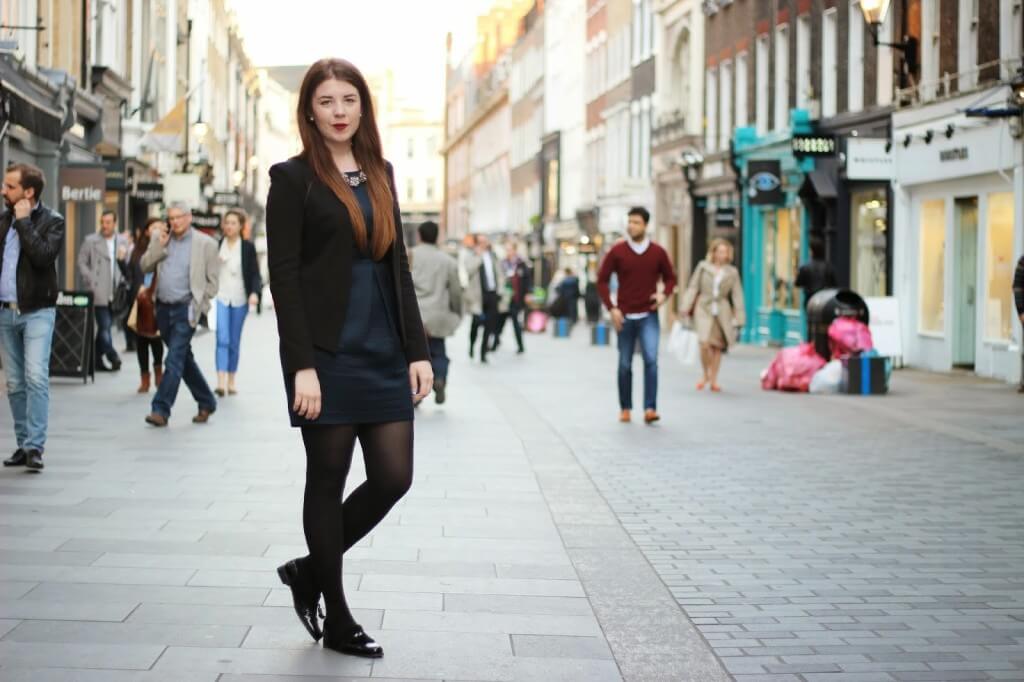 2. Do Your Research
Your college will already have a list of employers that will be attending the career fair. Review and do research on employers that interest you. Approach a company from a networking standpoint and let the conversation take a relaxed, natural pace. The absolute worst way to greet a recruiter is to ask, "So what does your company do?" or, "What jobs do you have open?" Don't reduce your opportunities by lack of knowledge. Be prepared to converse.
Having meaningful conversation and impressing a recruiter with company knowledge helps you stand out from a pile of resumes.  The PCMI team always looks for candidates that come prepared and know a general understanding of what we do.
3. Know Yourself
Find out what interests you, your goals, and have an idea on your career path. One of the first questions we ask candidates is, "What are you looking for?"
Know your strong points and your relevant skills. Knowing your strengths will enable you to communicate how you are a good fit for a potential job.  Likewise, it is important to be honest with the recruiter. If the job opportunity doesn't seem like a good fit, be honest instead of wasting both you and the recruiter's time.
4. Perfect Your Resume
Your resume is something that you will be handing to interested employers. It is important that is in top shape! Make sure your career advisor reviews your resume or attend a resume workshop. Errors in a resume are a red flag for employers.
Here are a few do's and don'ts:
DO review other professional resume samples.
DO consider a bullet style to make your resume reader-friendly.
DO spell out what you have achieved.
DO NOT include personal references on your resume.
DO NOT bother with high school if you have college experience.
DO NOT use a funny or controversial email address.
5. Be Prepared
Bring copies of your resume to the fair to hand out to interested employers. Make sure you bring a notepad and a pen. Take notes on the various employers you visited. What are the next steps to follow that job opportunity?
Be sure to follow up with a thank-you note.  Not only is it a polite gesture, it will let the company representative know that you paid attention and are serious about the opportunity.
You have nothing to lose by attending a career fair. Follow the tips above and best of luck!