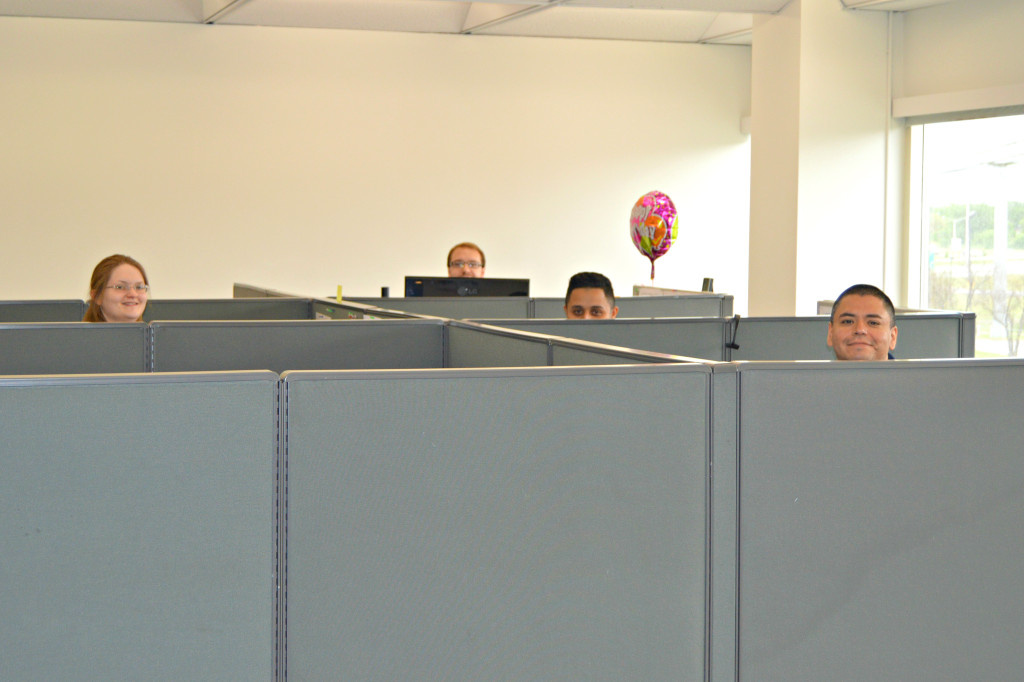 This is an exciting time for PCMI – we have been hiring and expanding our team throughout the 3 offices to support our clients' needs. In the Chicago location, growth has been so rapid that we recently ran out of desk space for our new hires!
The decision was made to move the Customer Support team to the unused back room of our office. This space provides a larger capacity for our Account Managers to work productively, utilize the quiet to focus on phone calls, and easily train newcomers. This move will also enable the company to keep increasing the Customer Support staff.
"The expansion and relocation of our team means we can continue to deliver top tier support while expanding our responsibilities. Creating our own support environment helps us make sure we stay on top of customer requests and build a support network of checks and balances. The open space encourages collaboration and lets in the light. Overall, this is an exceptionally positive move and proves PCMI is continuously investing in quality customer service" said Tom Wala, Senior Account Manager.
While Ernesto, Tom, Luis, and Janelle get used to their move to "the other side," we hope that they do not forget their old cubicle buddies and that they enjoy a little extra elbow room!