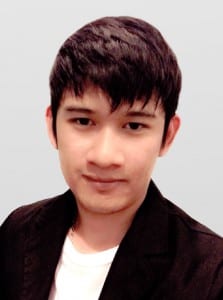 Congratulations to our latest addition to the PCMI Chiang Mai, Thailand team, Chinnawat Ngamson, who will be working as our newest .NET Developer. Chinnawat graduated from Chiang Mai University in Thailand with a Bachelor's degree of Science in software Engineering and was part of the University's International Program.
In the past, he has worked as a Junior Software Architect where he worked two main roles. In his first role as a Software Architect, he applied software engineering knowledge in order to gather requirements, design diagrams, and write software documents.He also worked as a developer where he implemented web applications, window form applications, and some mobile applications. One of the projects he is proud of working on was developing a web application for managing Refugee data in Thailand which included Refugee information and Supply Chain Management. Additionally, he has worked to develop a website that manages and controls a mobile application.
Mr. Ngamson looks forward to working with PCMI where he hopes to excel his software development skills as well as his English communication skills in an international company. In his spare time you can find him exploring new places and taking photographs of amazing scenery in Thailand or old architecture. Chinnawat wants to encourage everyone to visit Thailand if they are presented with the opportunity because it is filled with great atmospheres, especially if you are a coffee lover because you can find great cafes with delicious drinks!