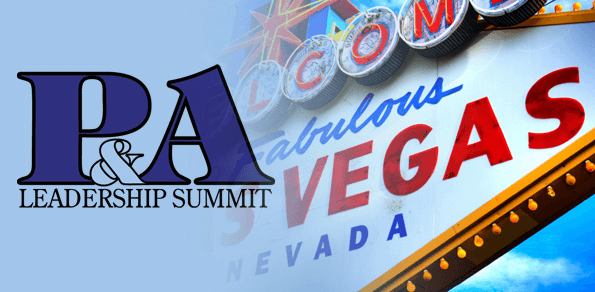 As a courtesy of PCMI, all P&A Leadership Summit attendees will be able to receive PCMI's exclusive show pads just for attending the summit. These will be great way for the attendees to jot down notes from the various forums they can participate in.
About the Conference
This year will be P&A Leadership Summit third annual conference that will take place on September 9th-10th 2015 at Paris in Las Vegas, Nevada alongside with the Industry Summit Conference.
At the P&A Leadership Summit, there will be over 20 brilliant speakers and Advisory Board members delegating various panel sessions and presentations.
In the course of the two day conference, attendees will learn about the Consumer Financial Protective Bureau (CFPB) and its impacts on the F&I Industry and insurance segment. Additionally, they will have a chance to acquire an insight on what new technology the leading professionals are using to improve their business.
Furthermore, with different attorneys and consultants like Kirk Borchardt, Tim Meenan, and Andy Koblenz delegating the panel sessions and presentations, attendees will be able to take part in the interesting forums discussing the high level issues the auto finance industry faces today.
Overall, within these two intense days of informative presentations and panel sessions, attendees will leave ready to take their business on to the next level and tackle any obstacles that come their way.