Boss's Day is celebrated on October 16 in the United States, Canada, Lithuania, and Romania. Traditionally, it has been a day for employees to thank their bosses for their fairness and for being kind throughout the year. It was created for the purpose of strengthening the bond between employer and employee.
#HereAtPCMI we wanted to give a heartfelt thank you to our executive team: Mark Nagelvoort (CEO and President of PCMI), Greg Kasprzycki (COO), and Hari Madanaraj (VP of Software Development) for not only their leadership but for the time they take to grow the PCMI team professionally. The PCMI team thanked them for their consistent guidance and motivation.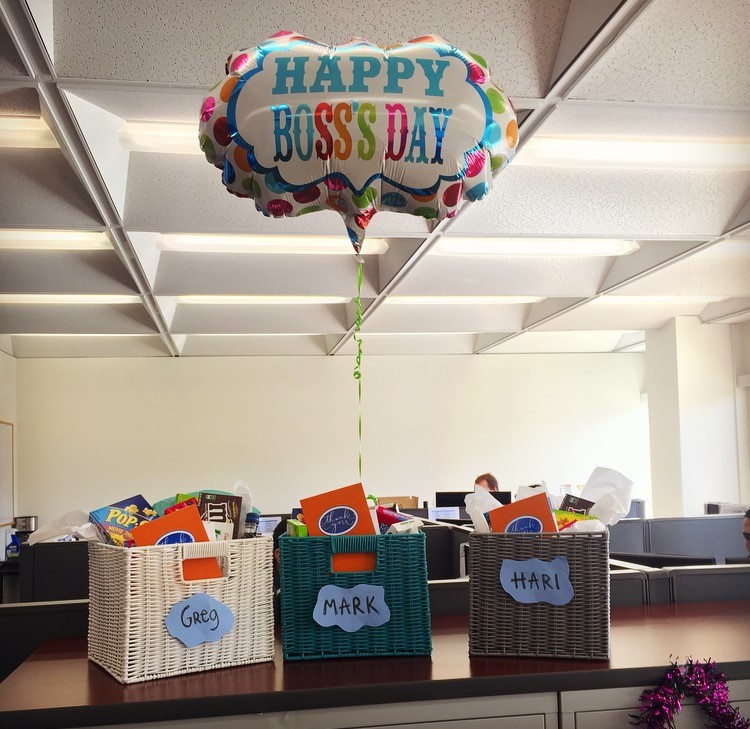 Everyone contributed in making movie theater themed gift baskets which was packed full of everything needed for a fun movie night. The Marketing team also surprised Marketing Manager, Laura Kotz, with goodies and a beautiful artificial orchid – so it won't die!