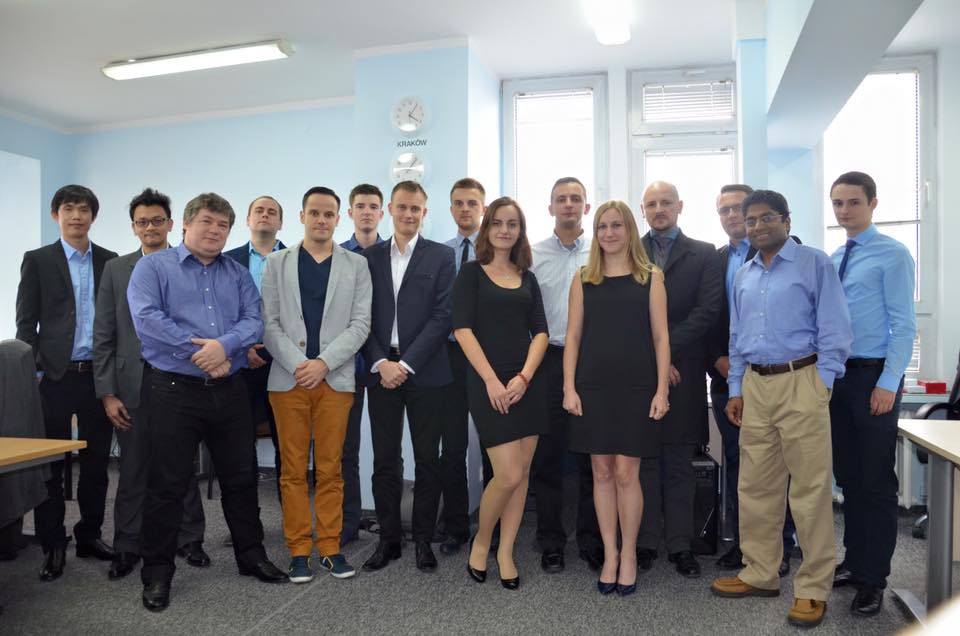 Last week, team members from Chicago, USA and Chiang Mai, Thailand, met in our Krakow, Poland Office in a rare and exciting opportunity to work together. This opportunity allowed team members to get to know each other in the Poland's team hometown. Our Chief Operating Officer, Greg Kasprzycki and our Vice President of Software, Hari Madanaraj were able to share their expertise and industry knowledge with the team. The face-to-face experience helped bring those email pictures to life.
Looking back on the trip, Kasprzycki stated, "I'm very happy I was able to meet very talented group of people, the entire Krakow office and two of our Thailand team members. I think with the smart and dedicated team like this we can take PCRS to a new, better level; where all of our customers will be glad they made this choice to use our services. Thank you for such a warm accommodation."
Pete Hudziak, our Quality Assurance Analyst, described the time they spent with team members as fruitful, "we were able to understand the culture differences between the teams and get to know each other more. We were able to discuss face-to-face all our issues and problems which was very helpful."
Our team members from Chiang Mai and Chicago were able to socialize and share ideas. All of the quality time has created a boost in company morale. We look forward to having more of these amazing international gatherings.