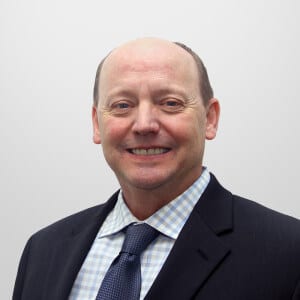 PCMI is excited to announce the addition of Mr. Russell Ridley as our Chief Solutions Officer (CSO). President & CEO of PCMI, Mark Nagelvoort, has worked with Mr. Ridley on previous projects for over 10 years. Greg Kasprzycki, Chief Operating Officer, is pleased to be working with Mr. Russell Ridley in delivering the best solution to our customers. The team looks forward to his first day in the office on January 4th, 2016.
Mr. Ridley brings extensive experience in both the technology and automotive F&I industry. With over 20 years of experience, he has dealt with all aspects of the industry from TPA's and OEM's to dealerships. With this knowledge, Mr. Ridley will be able to improve the implementation process and planning of the PCRS Administration System.
As CSO of PCMI, Mr. Ridley will have direct responsibility and authority over all improvements and execution of implementation and upgrade initiatives. He will work with our customers to improve PCMI's process of releasing new software for both the United States and Canada.
Prior to joining the PCMI team, Mr. Ridley was the Director of Information Technology for one of the industries' leading administrators, GULF Sates Financial Services, supporting both the OEM and insurance needs of a TPA for 23 years. He successfully deployed numerous projects utilizing a broad range of innovative technologies that improved the operational effectiveness. Mr. Ridley also has key experience in being a contributor in the development of an Administration system while working with Mr. Nagelvoort.
Mr. Ridley has a specialized background in dealership operations and the selling of F&I. Early in his career, he ran the fixed operations of a family dealership (Ridley Motors) where he gained an in-depth understanding of dealership operations. He worked with seven new car brands: Toyota, Chevrolet, Cadillac, Olds, Jeep, Eagle, and Geo.
He holds a Bachelor of Science degree in Finance from Cameron University. In addition, Mr. Ridley finished an Executive Education Program at McCombs School of Business at the University of Texas at Austin.