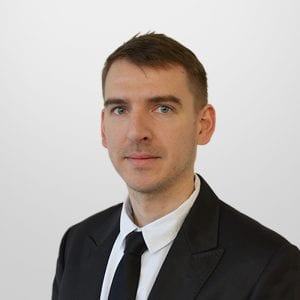 We are happy to present the newest member of the PCMI team, Greg Packanik! Greg will be working in the Poland office as a Software Developer. He is very excited to work for an international company that is well-organized and structured in which he can contact people from around the world and develop his programming skills.
Before joining the PCMI team, Greg worked in the coding and programming field for 6.5 years. He holds a Master's Degree in Automatics and Robotics with a specialization in Computer Control Systems from AGH University of Science and Technology in Krakow. Greg has always been interested in technical studies, and he finds that working in coding is very fun. He is looking forward to accepting new challenges in his role and having interesting opportunities arise.
When Greg is not working, you can find him nursing his newborn child and practicing his parenting skills – Congrats Greg! He also loves sailing and cycling in his spare time. Greg feels very fortunate to live in Krakow, a place that offers loads of cultural events and many sights worth visiting that most people have to travel thousands of miles to see.