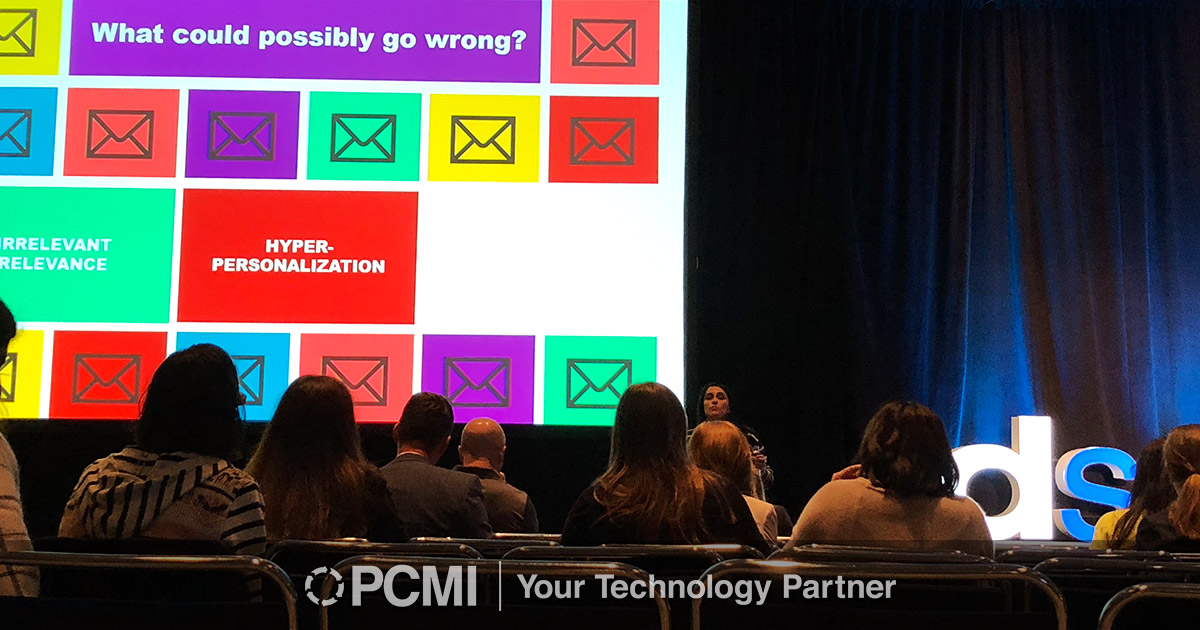 M ost of you probably run through life. You don't jog. You don't walk. You sprint like hell. This insane tempo is not possible to keep up with and you eventually burn out. When this happens, the quality of your work, the companies you work for, and the clients you serve are affected as well. This year's Digital Summit focused on the importance of delivering a superior experience for customers, which starts with delivering a superior experience for yourself and your company first.
What is Digital Summit?
Digital Summit is the event to be at to gain insights for the latest and greatest in marketing from the world's most influential thought leaders and the world's most innovative brands.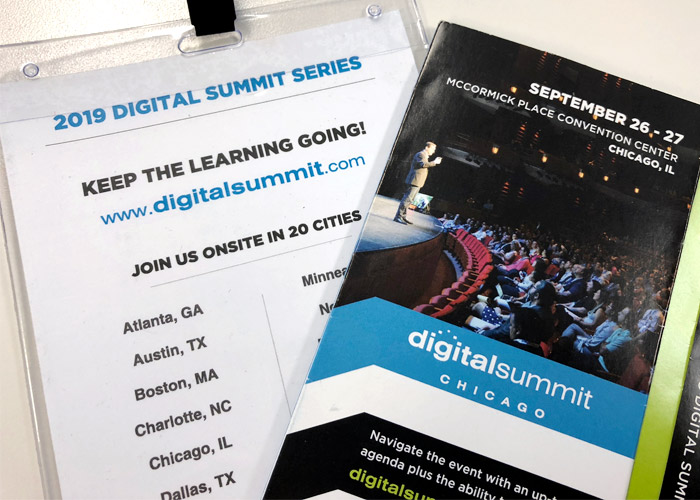 Our PCMI Marketing Manager – Laura Kotz and Lead Designer – Aga Williams attended the Digital Summit this year, which took place at the end of September at McCormick Place in Chicago. This year's theme "Keep the Learning Going" accurately set the stage for two days filled with fascinating topics from "Forget Everything You Know About Email Marketing" by Jen Capstraw (Iterable) through "The Age of Invisibility" by Mike King (iPullRank) and "The Power of Purpose" by Stacy Minero (Twitter). Our personal favorite was "Bloody Hell! And Other Marketing Truths My British Mum Taught Me" by Michael Barber (Godfrey).
Perhaps the most emphasized message at this year's Digital Summit that directly correlates with achieving success, without burning yourself and your team out, was the art of understanding your audience and your own brand. This message went hand in hand with focusing on the importance of personalization, analytics, and automation. All of these, applied together, are the basis of creating a more effective strategy.
How do you set the stage for your own magic?
Below are eight key takeaways from the summit and tips on how to make them happen.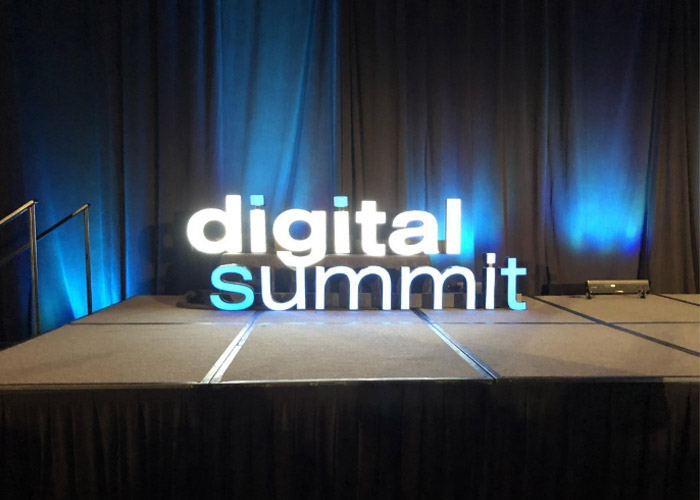 1. Understand and connect with your audience
Chances are that your audience runs like hell through life, just like you do. They need someone who will take the time to understand their business challenges and pain points, empathize with them, and connect with them on a human level. People work with people who understand their needs and with whom they can naturally connect with. Personal attention is key.
2. Understand and connect with yourself
Be clear on what fuels your business, what guides you, and what invites customers in. Take the time to get to know yourself as an individual and a company. This means knowing and aligning your talent, skillset, products, values, and your mission. Seems simple, but as it turns out, it is often sacrificed in favor of speed versus value. Investing in connecting with one another within your company and knowing what is important to each individual makes everyone perform like champions, reaping great benefits. Not to mention, clients sense that authentic team spirit and are drawn to it!
3. It's 2018 and people know when you're full of BS
People don't have time for BS. In a world full of clutter, they can sniff it out from miles away. The Digital Summit leaders kept stressing the importance of transparency in dealings and promises with customers. Businesses that understand how critical this is will attract more customers and, therefore, will have a greater chance of achieving continuous success.
4. Ask often "What should we improve today?"
As you run through life like hell, you get used to something that kind of works or you simply don't make the time to slow down and make adjustments, which in the long run, can save a ton of time and busy work. Start every morning with that question and keep it at the forefront of your everyday activity. Review your work and processes often. Look at everything you do with a critical eye, from a distance. And as important it is to pat yourself on the back and celebrate your achievements, the moment you'll realize that to go far, you need to slow down and mindfully assess at least one thing a day, will be the moment when everything changes for the better. Focus on adding value, not just work.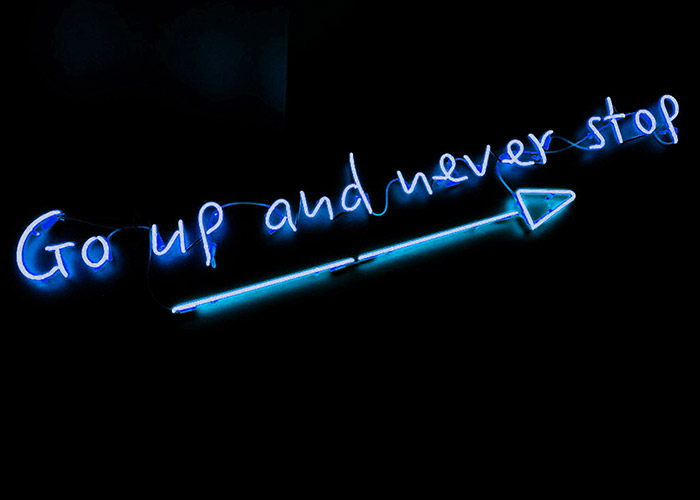 5. Be clear on where you're going
You often lose sight of where you are going as the days merge together. As important as it is to focus on daily improvements, they only add value if they are aligned with a higher-level path that makes sense for the business goals. Otherwise, the danger is that you might end up wandering aimlessly for a very long time. Take a step back and think it through – start to finish.
6. Don't boil an ocean – take one step at a time
As you take a step back, remind yourself to move confidently forward taking one solid step at a time. Too much, too fast, all at once isn't a good recipe for a successful outcome. If most of us on an individual level work hard and run like hell for years, imagine what that does to the health of your business and what that does to your bottom line. Focus efforts on where they have the most impact, then make a difference one step at a time.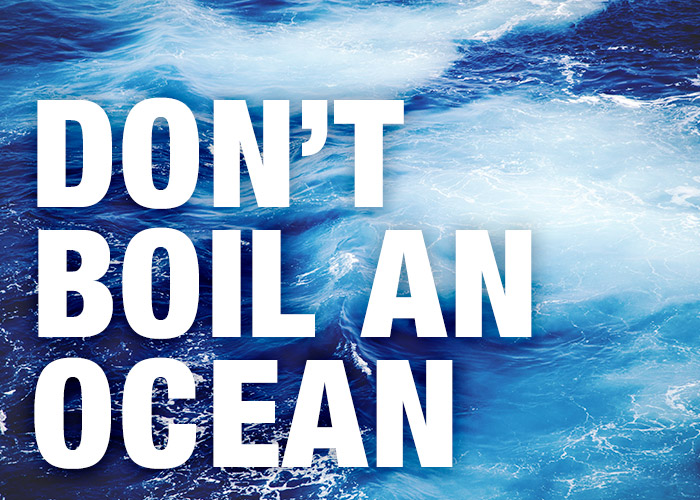 7. Elevate yourself to elevate your community or company
The most valuable asset you will ever have is your mind. Take the time to invest in it daily. It will develop you and consequently develop your team. It was clear that the Digital Summit thought leaders had one very impressive thing in common – they were passionately committed to lifelong learning and sharing of their knowledge with others.
8. Automate what's important!!!
Automate, automate, automate! The art of automation is in today's day and age is the main ingredient in the secret sauce for success. As valuable as hard work is, it doesn't stand a chance alone. The level of business success is highly dependent on the level of automation that is woven into the fabric of your company. 63% of companies who outgrow competition use automation.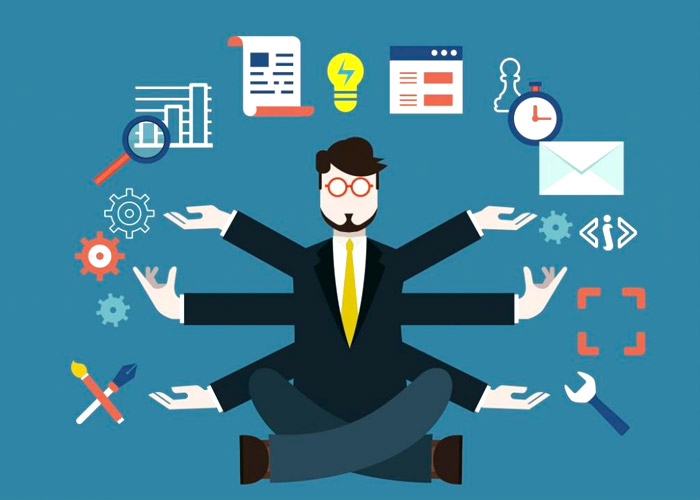 To get ahead of your competition and be at the forefront of your industry – automation, in-depth understanding of your client's needs, and genuine care for your clients paired with smart work is the only way that will get you there. Not to mention the added, often forgotten benefit, of improved quality of life.
We enjoyed learning from and connecting with other marketers at this year's Digital Summit. We look forward to attending the Digital Summit next year!
Get to Know Us