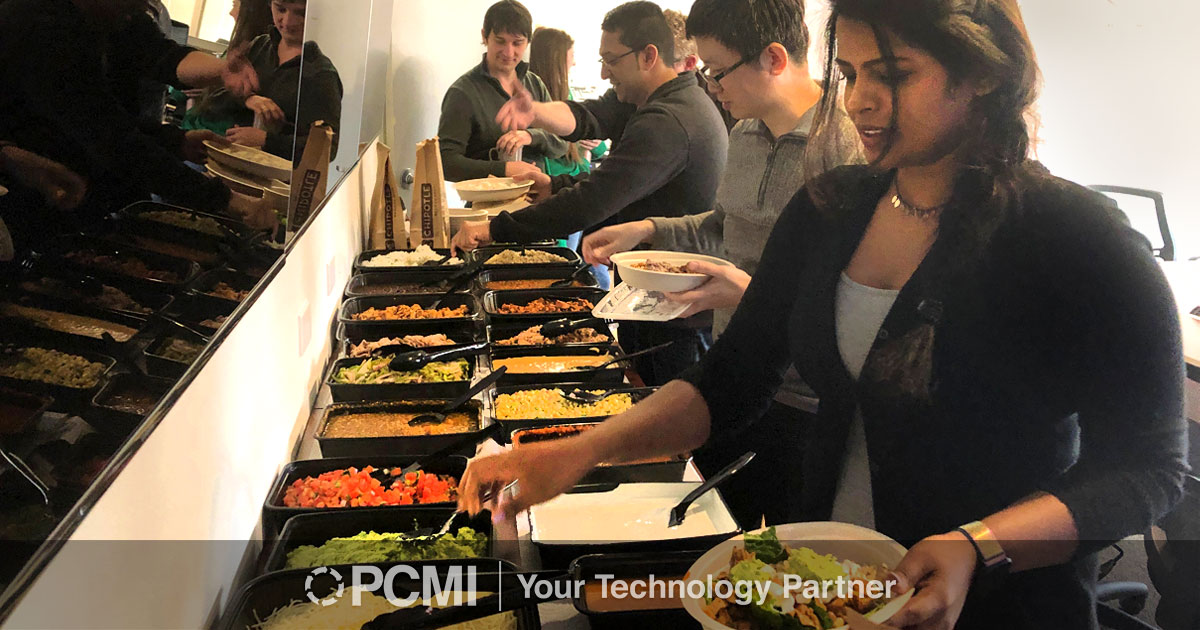 2 4, 6, 8 who do we appreciate? OUR EMPLOYEES! Last week, our Chicago team spiced it up a bit and celebrated Employee Appreciation Day! This is a common holiday that is recognized annually in the U.S. on the first Friday every March. This year, PCMI's Upper Management wanted to continue the tradition of rewarding team members for their hard work by catering in a group favorite, Chipotle, for lunch!
Let the Feast Begin!
The Chicago team enjoyed the highly-anticipated lunch and raved over the delicious meal options that were provided. The main conference room was converted into what resembled a Chipotle restaurant, as employees had the option to indulge in feasting on burrito bowls, salads, tacos, or all of the above! Throughout the lunch, many stories and laughs were shared, with CEO, Mark Nagelvoort agreeing with the majority that these appreciation days should happen more often than just once a year!
Not only was this day full of good food, bonding, and laughter, it also allowed PCMI to focus its attention and gratitude on its employees for the hard work and dedication they provide daily.
Get to Know Us