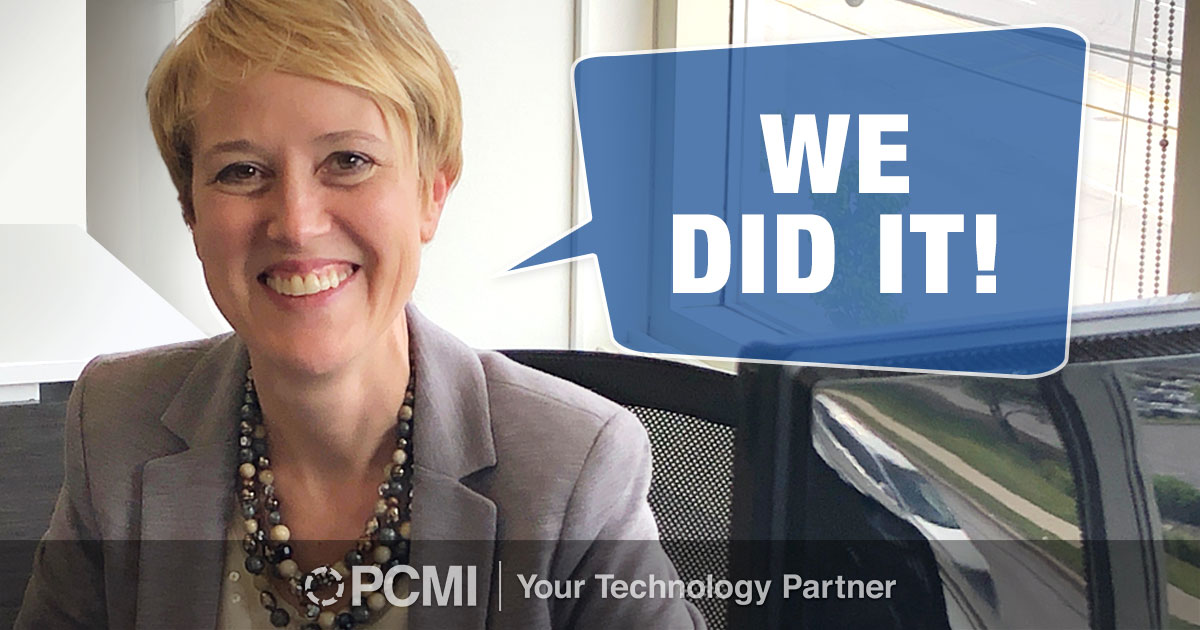 L ast month, our Senior Project Manager – Rhonda Park announced a company-wide "User Story Challenge" to help increase the consistency of overall communication and planning throughout PCMI. The premise of the challenge was to add descriptive user stories to all our tickets going into the next development sprint within our project management tool, JIRA. This addition would not only help clarify the clients' needs and project goals but create an improved way of receiving and documenting the development work for all tickets. If the Project Management team could achieve this goal, a catered celebration lunch would be rewarded to our Chicago, Poland, and Thailand offices!
The Dream Team Did It!
We are proud to announce that our PMO team reached their goal of successfully constructing and improving their method of writing and documenting the development work for tickets by adding user stories to all the necessary JIRA tickets!
Rhonda Park stated, "We have standardized the way we write user stories to help facilitate the developers' knowledge of requests from the business and from clients, resulting in faster development times and a better end product as well as increasing our user acceptance coverage for more thorough testing and quality assurance."
The project managers and business analysts had to meet a tight deadline before their upcoming sprint. To ensure they were well prepared, they participated in three live working sessions together where tasks were clearly defined, and communication was open and clear to maximize efficiency in their work process. The developers did a stellar job of working together to gather up all the stories, review them, and collaborate with product owners to make sure everything was accurate, well documented, and updated properly. The process grew the group's collaborative skills and the challenge was a success because of the effort put forth by the whole PMO team.
Time to Celebrate!
With the success of the challenge came delicious food for all three of PCMI's offices around the globe while the teams reflected on the challenge.
Chicago's office served lunch from the Chicago-based hot dog restaurant Portillo's. Employees had a cookout-inspired lunch from the restaurant, right before their summer Independence Day holiday. Everyone chowed down on hot dogs, cole slaw, potato salad, fries and onion rings while vegetarians in the office enjoyed some mostaccioli pasta with marinara sauce. After everyone gathered and filled their plates in the main conference room, Rhonda recapped the challenge to refresh everyone on the goal their coworkers had achieved. The lighthearted discussion afterwards was focused on praising the PCMO team on their accomplishments and also about what the next challenge (and catered lunch) would be.
PCMI's Thailand office celebrated with half a dozen different kinds of pizza and several types of yummy chicken wings. The Thailand team was all smiles as they enjoyed their delicious lunch, proud to celebrate and share in the success of their fellow offices.
Our Poland office had a similar celebration to Chicago, with everyone gathering to recap Rhonda's challenge and success, and discussing future challenges. One main difference was the food! The Poland office enjoyed mouthwatering mini burgers, open-faced roast beef sandwiches, hushpuppies, and shrimp. To satisfy everyone's sweet tooth, the office had several different flavors of pudding to choose from, beautifully garnished with colorful fruit and flowers, with hopefully no one eating the latter.
A huge thank you to the company for the lunches and to Rhonda and her team, for rising to the challenge and creating faster and better work processes for PCMI.
Get to Know Us