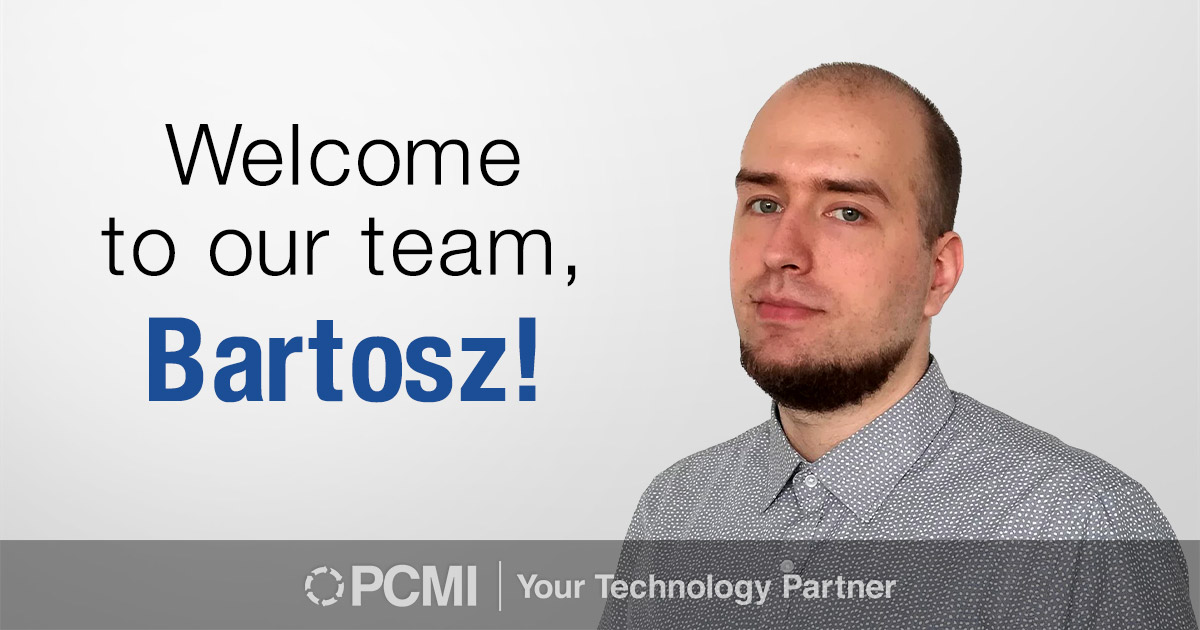 W elcome to the team, Bartosz! Bartosz Kwiatkowski will be working in our Poland office as a .NET Software Developer on the Payments Team. In his new role, he is looking forward to developing and implementing interesting solutions. During his time here, he hopes to gain a higher skill level and get more familiar with new technologies and solutions. He chose to work for PCMI because he wanted to work in a solid, modern company that benefits from using the latest technologies and methodologies. He is excited about working on large, interesting products alongside an international, Agile-oriented team.
Bartosz attended the AGH University of Science and Technology in Cracow, Poland where he graduated with a degree in Applied Informatics on Faculty of Metals Engineering and Industrial Computer Science. He started his career as an intern working in a mid-sized company orientated towards contactless payments and solutions, then moved onto a junior .NET developer position. One project in his past work experience that he is proud to have worked on was implementing and deploying a Radiological Information System in many clinics and hospitals. For his future career goals, he would love to have the role of product architect or designer.
When he is not at work, Bartosz enjoys working on private projects, playing sports, and watching YouTube. Some of his hobbies and interests are automotive, motorsports, and IT technologies and entertainment. He usually likes spending his free time swimming, riding bicycles, and playing football.
Explore Our Opportunities