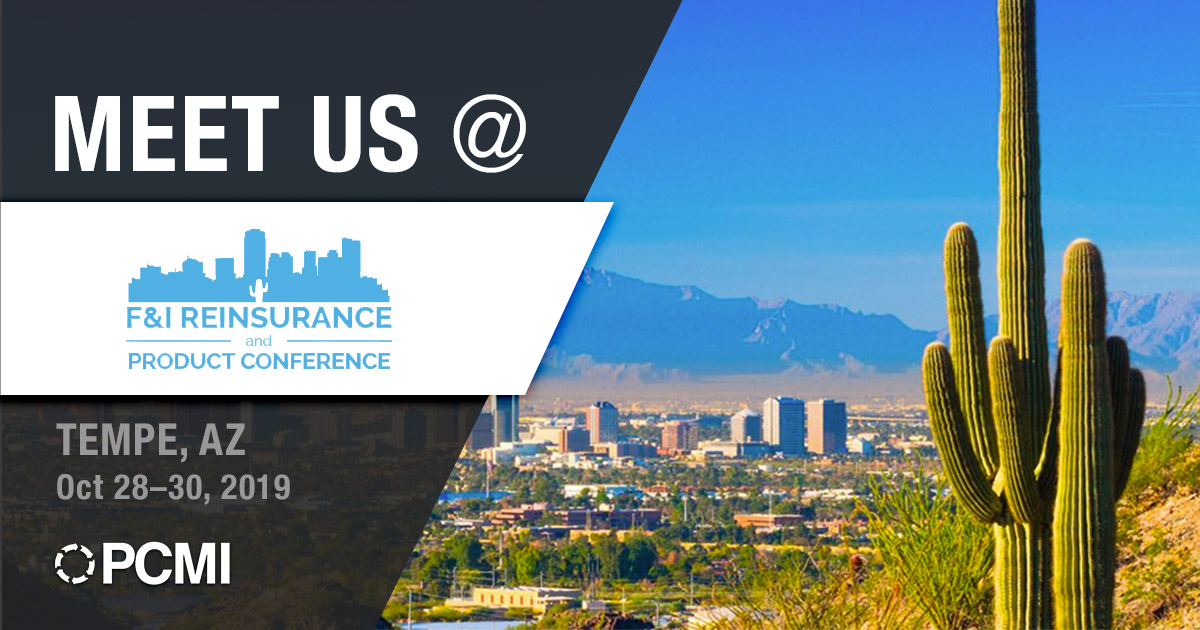 C onnect with PCMI at this year's F&I Reinsurance and Product Conference in Tempe, Arizona, which will take place at the Tempe Mission Palms Hotel on October 28-30th! Two key PCMI team members will be in attendance at the conference: President & CEO Mark Nagelvoort and BI & Reporting Tech Lead Prudvhi Gandamalla. Both are looking forward to meeting up with fellow attendees, as well as presenting and discussing the newest features and innovative updates to our PCRS administration software.
Industry-Specific Seminars
The conference, specially designed for insurance professionals and administrators, risk managers, tax professionals and consultants, will provide in-depth sessions, panels and discussions on the leading issues many companies are dealing with. Dozens of dynamic leaders, speakers, and presenters will all be present at the event, ready to share years' worth of experience and credible knowledge with conference participants. This year, to provide industry-specific education tailored to your unique field, the event will use a three-seminar format: Fundamentals of Risk Transfer, Risk Transfer and Taxation, and Industry Trends. Don't miss out on the opportunity to learn from the best!
Connect with Us!
PCMI team members always enjoy the F&I Reinsurance conference as it never fails to host countless networking opportunities, engaging seminars, and best of all, practical, relevant ideas and solutions that you can implement immediately which will help you and your business grow and succeed.

Be sure to meet up with Mark and Prudvhi if you're coming to the conference, or schedule a meeting with us today!
Request Demo