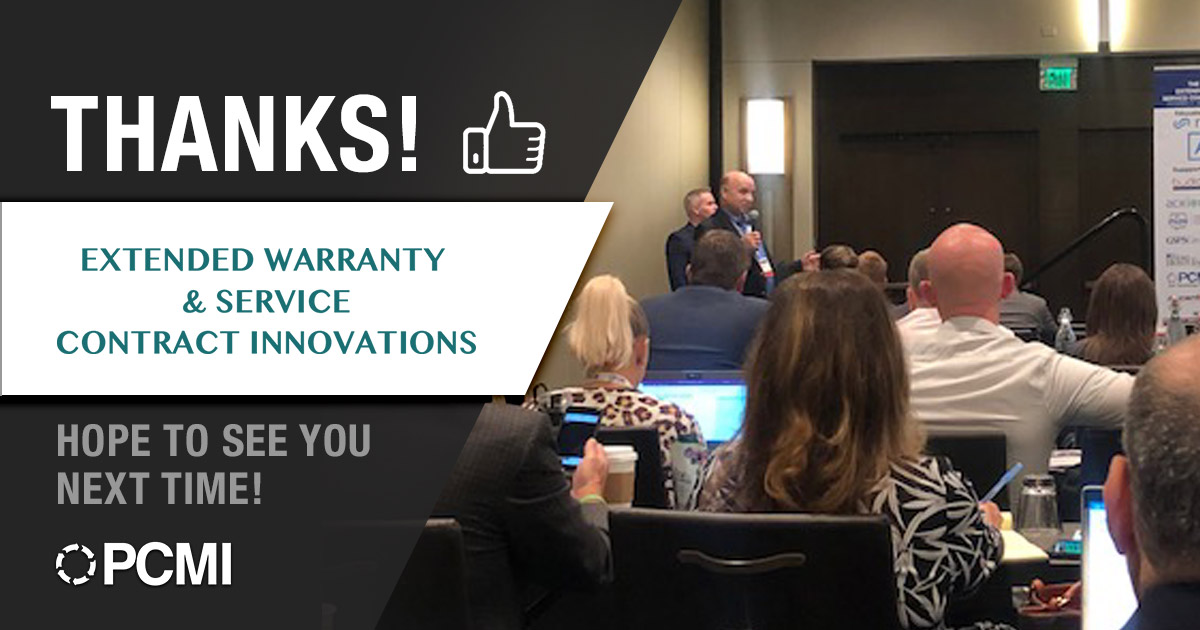 L ast month, PCMI attended the Extended Warranty & Service Contract Innovations Conference in Nashville, TN! We were thrilled to attend the conference as not only sponsors but as exhibitors as well! We brought four employees to the event to present on PCMI and our PCRS Software: President & CEO – Mark Nagelvoort, Business Development Manager – Sean Mangan, Marketing Manager – Laura Kotz, and Program Director for PCRS/CRM – Manoj Patel, all of whom brought their unique insights and skills to the table to make this conference visit a huge success.
Nice to Meet You!
The team had a great time meeting up with fellow attendees and making new connections. We enjoyed learning more about the recent challenges that have been on the rise in the tech industry, and getting the opportunity to demonstrate the latest capabilities, newest enhancements, and expert reliability of our PCRS Software, such as how it supports and automates the full lifecycle of all aftermarket products.
Informative Panel Discussions
President & CEO Mark Nagelvoort had the honor of presenting at two panel discussions at the conference. First, he spoke alongside moderator Guy Koenig — President of GSFS Group, and other panelists Douglas Bell — COO of Nissan Extended Services North America, and Steve Clark — VP of Technology, Gulf States Toyota on a discussion called "Using Business Intelligence to Manage & Track Sales Penetration & Success of New Products."
Later in the day, he presented on "Technology Trends to Improve Administration Automation" and gave insight to the energy-saving benefits of streamlining and automating systems and touched on how our PCRS software can achieve just that. Other leaders in the field who were also featured on the panel: Douglas Bell and Chris Cawston — President of Sym-Tech Dealer Services, OEM Business Leader, North America, and The Amynta Group
Networking Party with Frost Brown Todd
PCMI also hosted a networking party after the close of Day 2! We partnered with Frost Brown Todd LLC to host, meeting up at their office in Nashville. Everyone had a blast at the party and enjoyed many networking opportunities as well as just getting to enjoy some time with industry peers after a busy conference day.
In Case You Missed Us…
We all had a fantastic experience at WI 2019 and the conference had everything we anticipated and more. If you missed seeing us at the show but still want to know what PCMI can do for you, request a demo below!
Request Demo