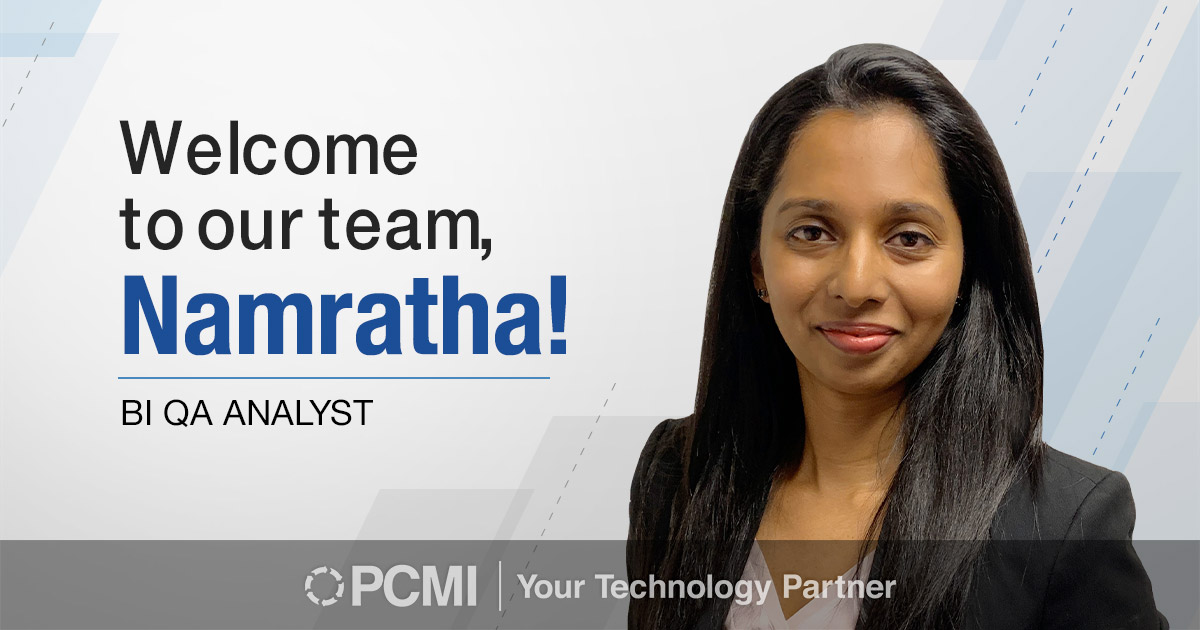 P CMI welcomes new BI QA Analyst Namratha Chandrashekhara! Namratha will be joining our Chicago office where she will be responsible for the Quality Assurance components regarding testing and analyzing. She will also provide feedback and recommendations for process improvements as it relates to our PCRS software for the Business Intelligence team. She is looking forward to learning new technologies, gaining experience in test automations, and contributing to successful projects.
Namratha Chandrashekhara attended P. A. College of Engineering where she graduated with a Bachelor of Engineering in Biotechnology. She started her professional career as a QA Test Engineer at Winman Software India, for the Winman's CA ERP software suite. Then she got the opportunity to work as a QA Test Engineer at NTT Data for one of the largest health insurance clients (BCBS of NC) on an Enterprise Data Migration project.
Some of Namratha's top career goals are enhancing her professional skills and becoming an expert in her field of work. When she is not working, Namratha loves spending time with her son. Some of her hobbies include watching movies, listening to music, and cooking. Her favorite food is pizza!
Explore Our Opportunities