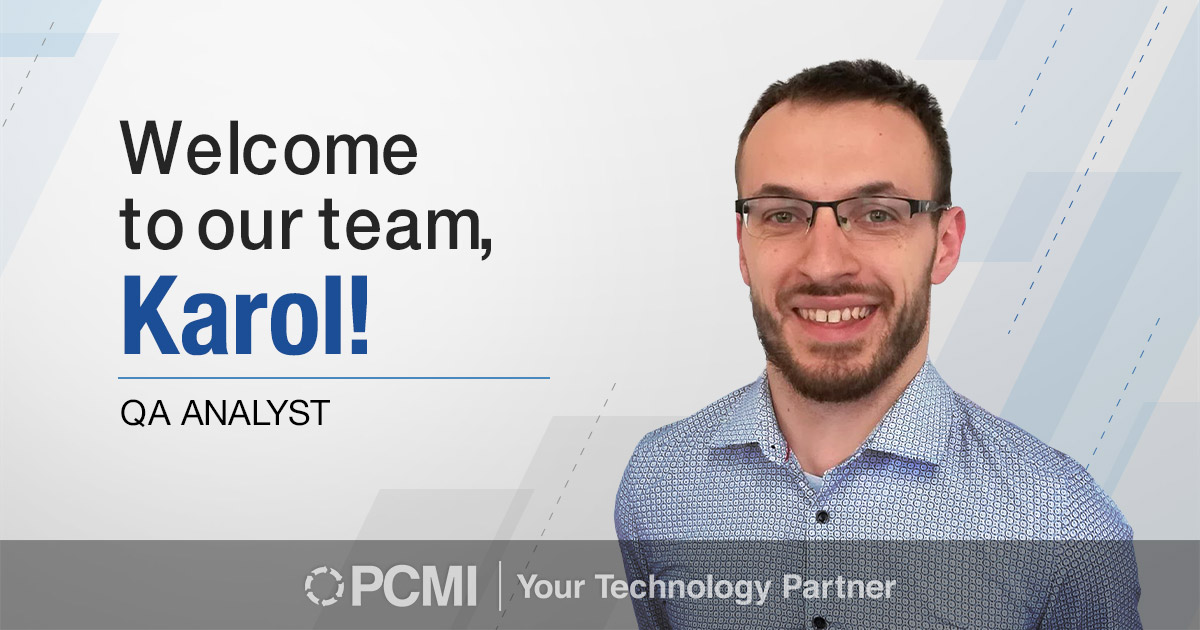 W elcome to the team, Karol Sołek! Karol will be joining our Poland office as a QA analyst, where he will be testing our PCRS software to ensure its highest quality. He will also be developing test plans, cases, and reports on multiple projects of varying size, while also assuring that user expectations are achieved during this testing process. While at PCMI, he is excited about working among professionals and developing his skills in creating automated tests.
Karol Sołek attended the Rzeszow University of Technology where he studied Faculty of Electrical and Computer Engineering. He was interested in constructing various things, so this field of study suited him best. After graduating, he became an intern in Pratt & Whitney Rzeszow in the Research and Exploitation Department, where he participated in a project for modernization of a "Sokol" helicopter. With this project, he was responsible for choosing and programming the microcontroller.
In his free time, Karol likes to cook! He also enjoys working with cars and he and his friends are preparing a car (Fiat 125p) for the Złombol Charity Rally. His favorite food is anything with chocolate and the most influential people in his life are his family and his girlfriend.
Explore Our Opportunities