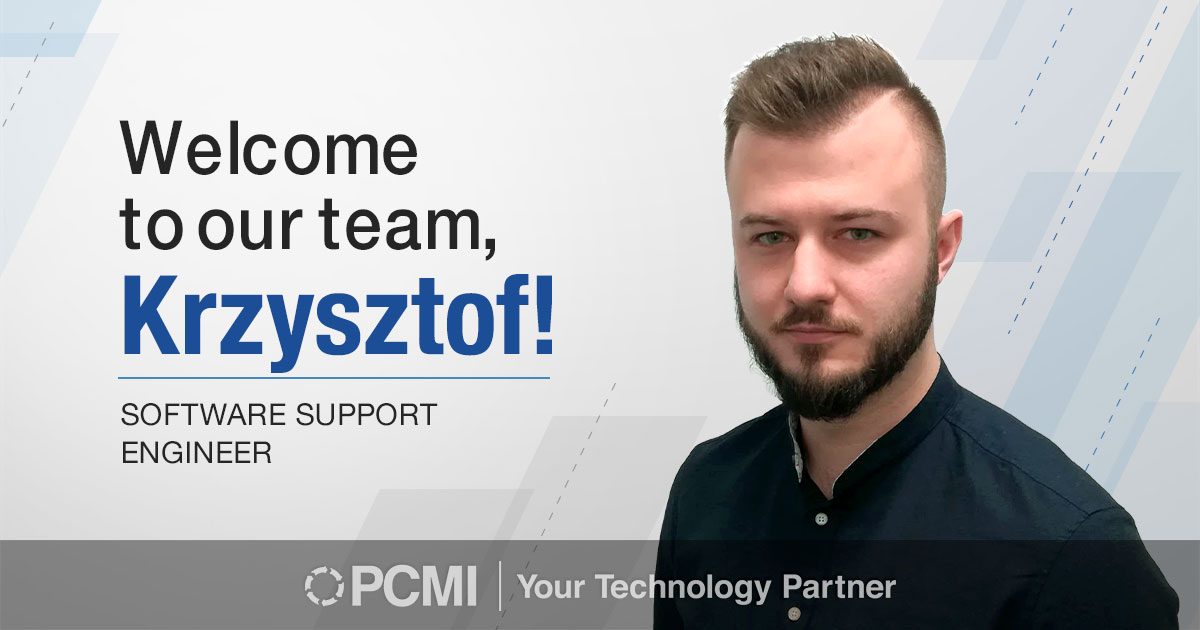 P CMI is happy to welcome new Software Support Engineer, Krzysztof Migoń! He will be joining our Poland office where he will be supporting the developers' team by responding to the client requests and troubleshooting reported issues. While at PCMI, he is looking forward to solving problems and accomplishing a good level of knowledge in SQL, C#, and automation tools. He is excited about learning new technology in regard to our PCRS software and gaining more experience in the IT sector.
Krzysztof Migoń attended AGH University of Science and Technology in Krakow where he graduated with a bachelor's degree in in Mechanical Engineering. He chose this field of study because he has always been interested in all kinds of automotive things. He started his career in ZF TRW company in Czestochowa as a Production Technologist and later as a Protype Shop Engineer.
When he is not working, Krzysztof likes playing guitar, cooking, and taking motorcycle trips. His hobbies include motorcycle tourism, martial arts, and snowboarding. His favorite food is all kinds of meat and seafood. As for pets, he has a Maine Coon cat!
Explore Our Opportunities