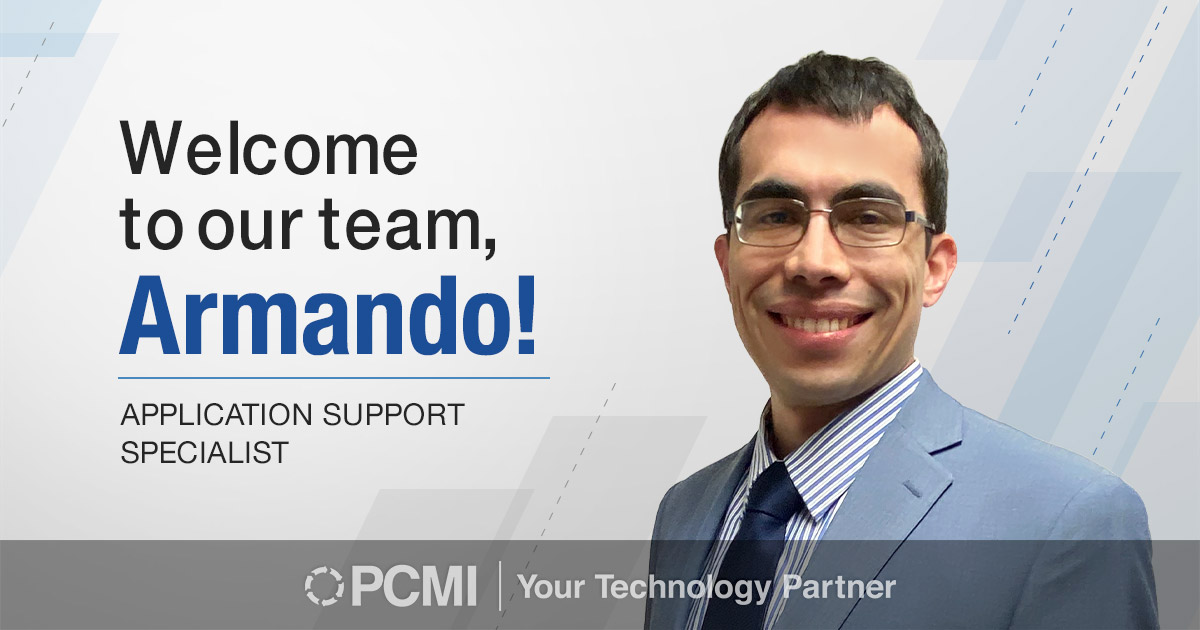 W elcome to the team, Armando Velez! Armando will be joining our Chicago office as an Application Support Specialist. In his new role, he will be providing technical expertise and knowledge about our PCRS software to our customers. He is looking forward to growing in his career and learning from powerful tech minds. While at PCMI, he is excited about becoming proficient enough to be a reliable problem solver.
Armando Velez attended North Carolina State University where he graduated with a degree in Computer Science. He chose this path because he has always been interested in computing and the field of technology. He started his career working for a small business called B&K where he handled nearly everything on the technical side from IT to online sales. So far, the biggest accomplishment in his work was leading the development for a Repair Cost Analysis tool based on his manager's requirements.
In his free time, Armando likes trying new places to eat with friends, watching TV shows online, and playing video games. His main hobby is playing fighting games competitively. He is one of the best fighting game players in Chicago! The luckiest thing that has happened to him was succeeding in moving to Chicago and getting a full-time position.
Explore Our Opportunities