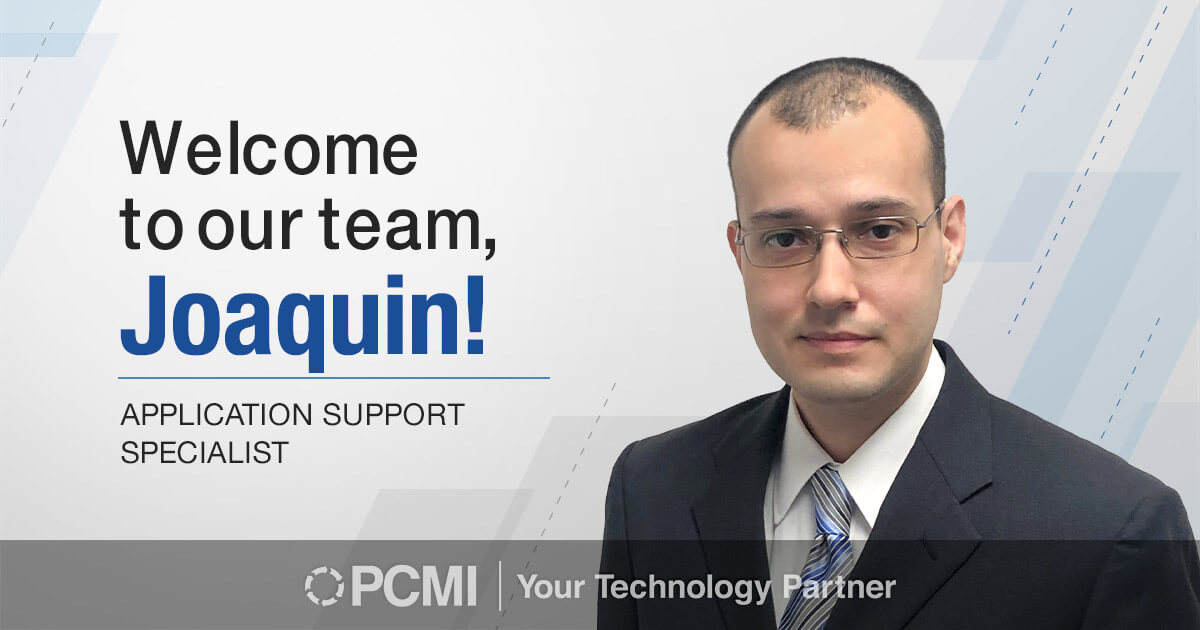 T his week, we welcome Joaquin Martinez to our Chicago office as an Application Support Specialist. He'll be relaying information regarding new updates to our customers as well as efficiently resolving software related inquiries. Not only is Joaquin looking forward to learning more about the various facets of our PCRS software, he's also excited to supplement his skills via new certifications and jump-start his career in IT.
Joaquin received his Bachelor of Science in Chemical Engineering from the University of Illinois at Chicago. He recalls the courses as being a healthy challenge, keeping him engaged and interested as he continued his education. One course that stood out was his senior capstone, in which Joaquin worked on a team of students for a semester long project. They presented their completed capstone at a school engineering fair, where they were able to show others the fruits of their labor. That same hunger for a challenge translates into Joaquin's desire for more in his career— he states that learning new things is what motivates him the most. At PCMI, he hopes to confront apprehension and capture new experiences as often as possible.
When he's not working, Joaquin likes to take advantage of the outdoors. He can often be found cycling through his local park on a nice evening or, when given the opportunity, seizing some time for a camping trip. Taking his enjoyment of a healthy challenge a bit further, he even tries his hand at baking and, in his words, "very amateur cooking". We're excited to have you onboard, Joaquin, we can't wait to see what you'll accomplish #HereAtPCMI!
Meet the rest of the PCMI team.
Explore Our Opportunities