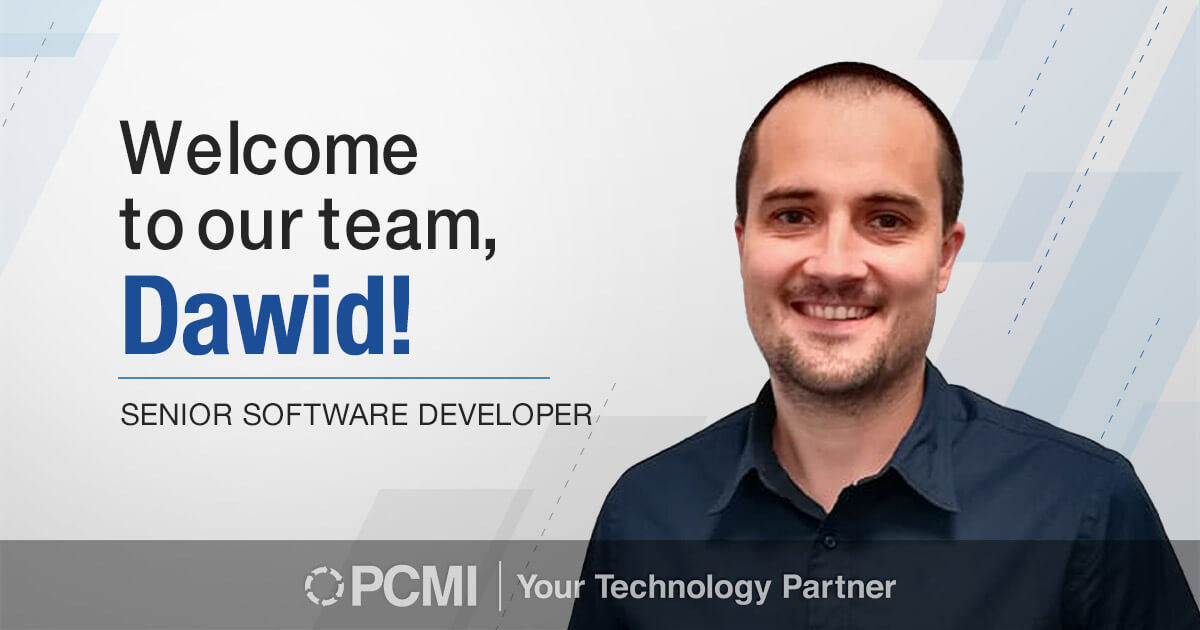 P lease give a warm welcome to PCMI's newest Senior Software Developer, Dawid Szczepaniak! Dawid will be joining the Poland office where he will be introducing new features in our PCRS system. Excited about this new chapter in his career, Dawid is looking forward to the challenges that come with a new environment, hoping to glean new information that will help him grow as a developer. Working well with others, Dawid looks forward to meeting the different team members and using their knowledge of the industry to further his own.
Dawid Szczepaniak attended the Technical University of Częstochowa, graduating with his Master of Science in Computer Science. A dedicated student, he followed this path due to his interest in technology, computers, and the ability to come up with solutions to complex problems. In his previous positions, Dawid was responsible for the design and development of systems for high voltage instrument transformers, a challenging project that tested his limits as a software developer while stimulating his interest in the engineering side of his profession. Always looking to gain new skills within his career, he finds motivation in the ability to learn new things and improvising new improvements to systems that he is working on. Dawid draws a strong sense of satisfaction by meeting his deadlines and hitting his targets as assigned by the company.
When not furthering his career ambitions, you can catch Dawid spending time with his wife and two children, hiking in the great outdoors, and going for bike rides to see more of nature. Some hobbies that Dawid has include playing the guitar, reading various crime novels, or grilling up some fine food for his family. Welcome to the team Dawid and thanks for making PCMI that much better!
Meet the rest of the PCMI team.
Explore Our Opportunities