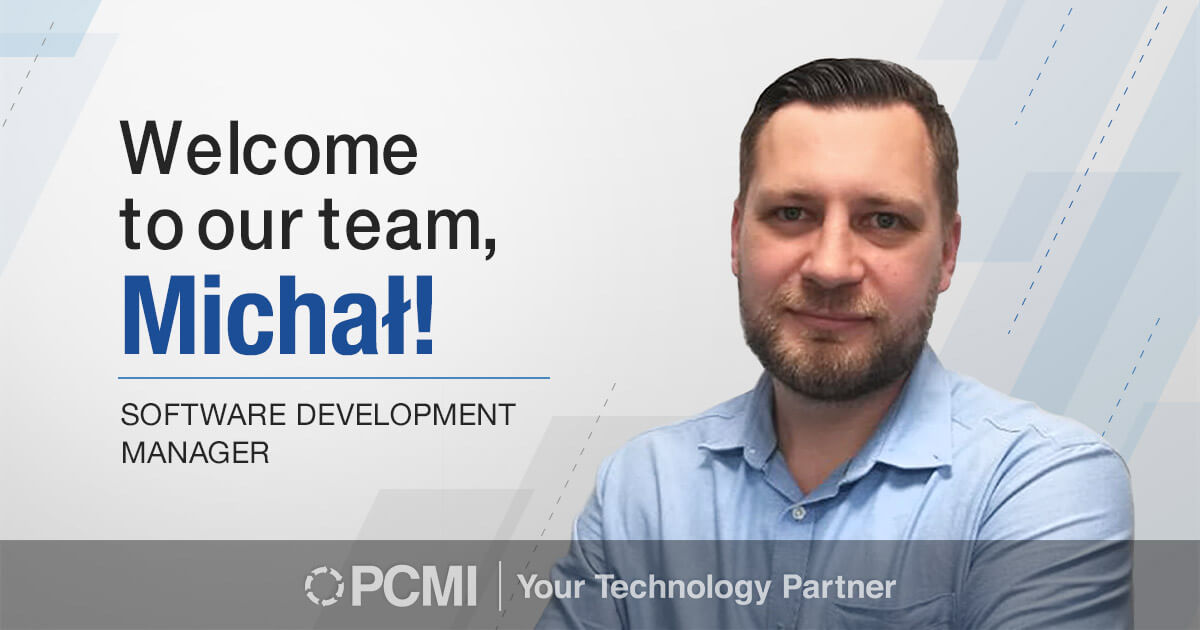 W e are proud to welcome Michał Styczeń who will be joining our Poland office as the newest Software Development Manager. He will be overseeing the Consumer Projects development teams as they continue their path of innovation. As he begins his career with PCMI, Michał is looking forward to delivering the best software possible by keeping our customers' real needs in mind. A true team player, Michał looks forward to mentoring and supporting team members to help them achieve their goals and guide them as they develop their skillset.
Michał Styczeń attended AGH University of Science and Technology, graduating with a master's degree in Information Technology. With a strong background in math throughout his academic career and his constant interest in new technologies, it was natural for Michał to pursue his passion further through higher education. It was during his internship at ABB Company that Michał's abilities were recognized, becoming a .NET Developer on a project related to Power Transformers Reporting System. The most memorable project that Michał has worked on was during his time as a leader at Sabre, helping to deliver an end-to-end solution for automatic notifications to customers that would inform them about changes in production. Michał draws motivation by observing and fostering the growth of others, helping talented people reach new heights in their professional careers.
Outside of the workplace, Michał can typically be found spending time with family and his pet cat. Additionally, Michał enjoys playing table tennis with his friends, finding some quiet time to go fishing or bicycling and is constantly reading up on how the world around us works. Welcome to the team, Michał!
Meet the rest of the PCMI team.
Explore Our Opportunities