A s the newest addition to our Poland office, Michał Sobik will be joining the PCMI team as a Junior QA Analyst – a role he is greatly looking forward to. As an individual who is constantly looking for new opportunities to gain experience, Michał is ready to absorb as many new skills as he can while testing applications for our PCRS software.
The Professional Side
In addition to his education at AGH University of Science and Technology, where he received his Bachelor of Science in Automatic Control and Robotics, Michał dedicated his time to improving his craft in a hands-on internship. His passion for the field led him to seek out new knowledge on his own, teaching himself various skills via online resources as well as his courses in school. It's thanks to these hours of learning that he recalls his Bachelor thesis on motor synchronization being his biggest professional accomplishment to date.
Top Strengths
PCMI recognizes that our team members contribute unique strengths to our company as a whole. In order to maximize these strengths, we ask our new hires to complete the CliftonStrengths assessment, which helps us discover what they naturally do best. Michał's top strengths are:
The Personal Side
As someone who enjoys remaining active, Michał can often be found at his local swimming pool – using his off time to unwind with some exercise and a healing sauna session. In addition to his love for swimming, Michał makes sure to take advantage of nice weather by going hiking whenever he can. Though not all of his hobbies are so weather-dependent; he also enjoys playing a number of board games with his friends on the weekends to partake in some friendly competition. When asked about his childhood, Michał remembers thriving in his quiet and kind neighborhood – remembering these two aspects of his community as being quite special to him.
"I try to be happy from the little things."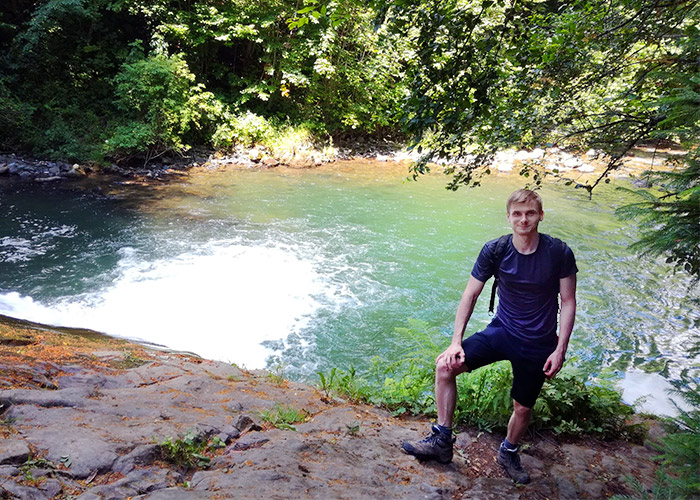 FAVORITE FOOD
Pizza and Spaghetti
FAVORITE SONG
Africa by Toto
FAVORITE QUOTE
"If something is foolish but works, it is not foolish."
We're excited to have you #HereAtPCMI!
EXPLORE OUR CAREER PATHS