A s the latest addition to PCMI's marketing team, Diana Raspanti will be aiding in the creation of informative and engaging content – both internally and externally. As we continue to expand and innovate our PCRS software, the opportunity to document and translate our progress for an audience is something she is looking forward to already.
The Professional Side
While she was finishing her B.A. in Creative Advertising at Loyola University Chicago, Diana had the opportunity to intern at Allied Global Marketing as the College Ambassador for Disney Studios. In this position, she was able to dip her hands into multiple aspects of field and digital marketing – from representing Disney at Ace Comic-Con to helping manage the We Love You 3000 Tour with guest Joe Russo. Her experience at Allied, alongside her leadership position at Her Campus Media, has allowed Diana to create content for a wide variety of outlets and audiences.
Top Strengths
PCMI recognizes that our team members contribute unique strengths to our company as a whole. In order to maximize these strengths, we ask our new hires to complete the CliftonStrengths assessment, which helps us discover what they naturally do best. Diana's top strengths are:
The Personal Side
Born and raised in Park Ridge, Diana finds her roots firmly planted in her family home. Evidence of her hobbies can be found all around – her room is littered with well-loved books, mainly of the horror variety. This old-school movie buff is a collector of many things including vintage horror t-shirts. Oil paints and charcoal pens are never stagnant for too long on her desktop, and pictures of her friends and family can be found in nearly every corner.
Coming from a close-knit Italian household, family plays a big part in Diana's life – even inside of the office. Quoting her father, she states the best piece of work advice she has ever received as being:
"Don't get too high and don't get too low. Keep yourself focused and let your work tell your story."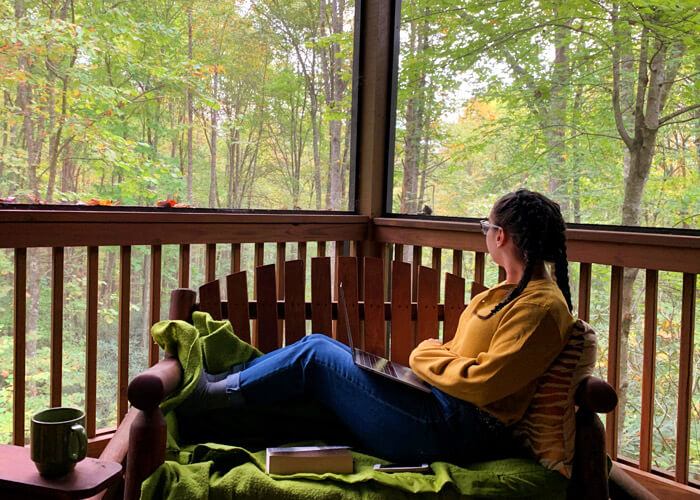 BOOK RECOMMENDATION
A Wild Sheep Chase – Haruki Murakami
FAVORITE SONG
Dancing in the Moonlight by King Harvest
FAVORITE QUOTE
"To err is human; to edit (forgive), divine." – Based off a quote from Alexander Pope
We're excited to have you #HereAtPCMI!
EXPLORE OUR CAREER PATHS