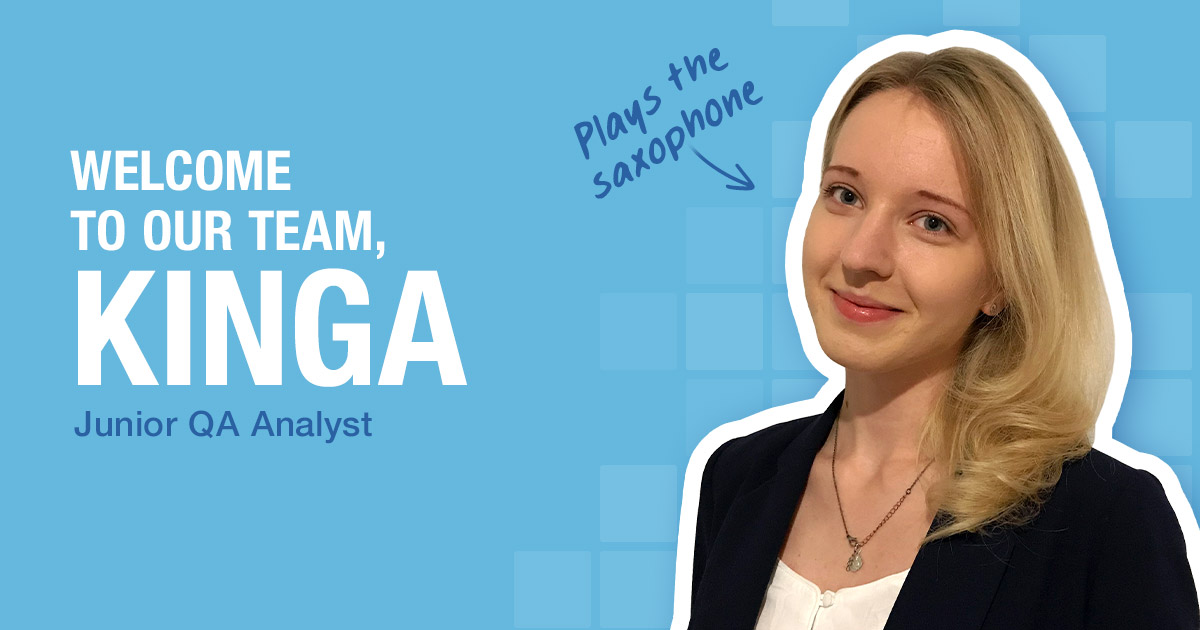 O ur Poland office is extremely excited to welcome Kinga Pijanowska to the team as a Junior QA Analyst. As she prepares to broaden her horizons with her new position at PCMI, Kinga looks forward to learning new skills and working with the wonderful individuals on her team. She's also excited to get her hands into our PCRS software, where she'll be testing applications, performing manual and automatic regressions, and creating test cases in her new position.
The Professional Side
Kinga holds her Bachelor of Engineering from AGH University of Science and Technology and is continuing her studies due to her fascination with technological innovation and the methodology behind it. This interest was piqued while she interned at BiModal Solutions, starting her career with a bounty of hands-on experience. She utilized this opportunity to identify and pursue her interests and skills, leading her to her current position at PCMI. Kinga is excited to further increase her development within her field, as well as find more areas of work where she can apply her skills. When asked what the best piece of work-related advice she had ever received was, Kinga quoted her mother.
"Test yourself in small things, otherwise nobody will let you do great things."
Top Strengths
PCMI recognizes that our team members contribute unique strengths to our company as a whole. In order to maximize these strengths, we ask our new hires to complete the CliftonStrengths assessment, which helps us discover what they naturally do best. Kinga's top strengths are:
The Personal Side
Music has played a large part in Kinga's personal life, as it is one of her greatest passions. She can play both the saxophone and the piano, and she does so as often as she can. Her passion for music and tech collides in the shape of her saxophone teacher – who also happens to be an IT specialist. She lists him as one of the most influential people in her life, praising him for his musical talent as well as his technical aptitude. In addition to her proclivity for music, Kinga also enjoys staying active in a plethora of ways: traveling, mountain trips, and attending jazz concerts.
Kinga recalls her childhood home as having beautiful views, the calm and peaceful aura of the location allowed her to forget about the hustle and bustle of everyday life – and it still does. The thought of her family and friends provide Kinga with immense support and inspiration, and she feels lucky to have so many lovely people around her.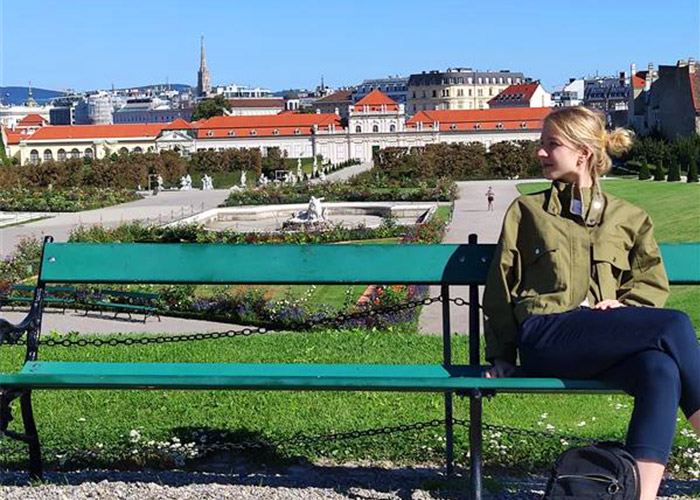 FAVORITE FOOD
Pasta with salmon
FAVORITE SONG
Pure Imagination (Jamie Cullum)
We're excited to have you #HereAtPCMI!
EXPLORE OUR CAREER PATHS