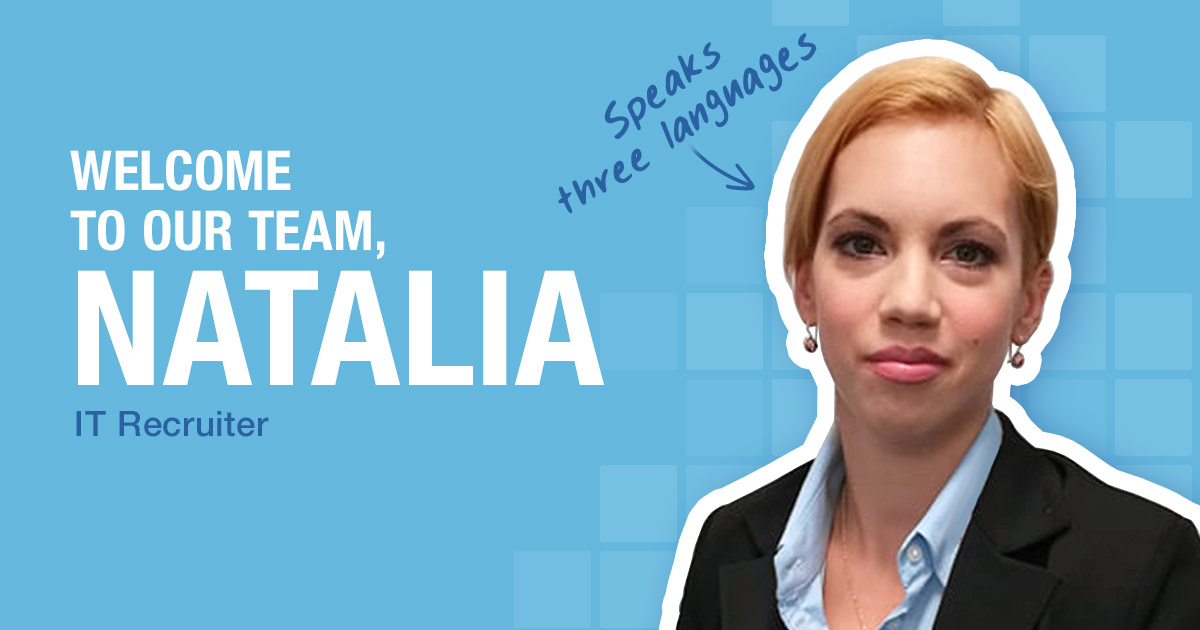 T he PCMI team extends a warm welcome to Natalia Ryłko who will be joining us at our Poland office as our new IT Recruiter! As someone who loves working with people, she is looking forward to matching exceptional talents with the perfect position within PCMI. She's dedicated to finding even more skilled and passionate individuals to further the innovation of our PCRS software. Natalia hopes she can become someone that the team feels encouraged by, and comfortable to approach within the office!
The Professional Side
After obtaining her Bachelor of Arts in Sociology from Jagiellonian University in Krakow, Natalia continued her education to achieve her Master of Arts in International Relations. She began her professional journey with an HR internship at HCL Technologies, followed by a career as a Talent Sourcer and HR Generalist at a Fintech startup when she moved to Berlin, Germany. This is where she discovered her passion for people – meeting interesting individuals from all over the world. Working in a startup environment has greatly impacted Natalia's work ethic, allowing her to adapt to the daily challenges that come with a fast-paced environment.
Top Strengths
PCMI recognizes that our team members contribute unique strengths to our company as a whole. In order to maximize these strengths, we ask our new hires to complete the CliftonStrengths assessment, which helps us discover what they naturally do best. Natalia's top strengths are:
The Personal Side
Coming from a small town, she used to picture the world as a reflection of the quaint community she grew up in. This is where her love for traveling came from; the discovery of new places and people has always brought Natalia a sense of joy. At the same time, growing up in such a tight-knit community created wonderful memories for her.
"We'd often spend time in nature with friends or simply eat apples directly from a tree!"
Natalia keeps herself busy outside of work in various ways – drawing, dancing, hiking, traveling… anything that she can possibly do to make the most out of life! As a big fan of 90s music and jazz, Natalia listens to music to relax along with practicing yoga and meditation. She draws her motivation from her future goals, exemplifying perseverance to accomplish her dreams.
FAVORITE SONG
Walking in Memphis – Marc Cohn
FAVORITE QUOTE
"There are two ways to live your life. One is as though nothing is a miracle. The other is as though everything is a miracle." – Albert Einstein
We're excited to have you #HereAtPCMI!
EXPLORE OUR CAREER PATHS