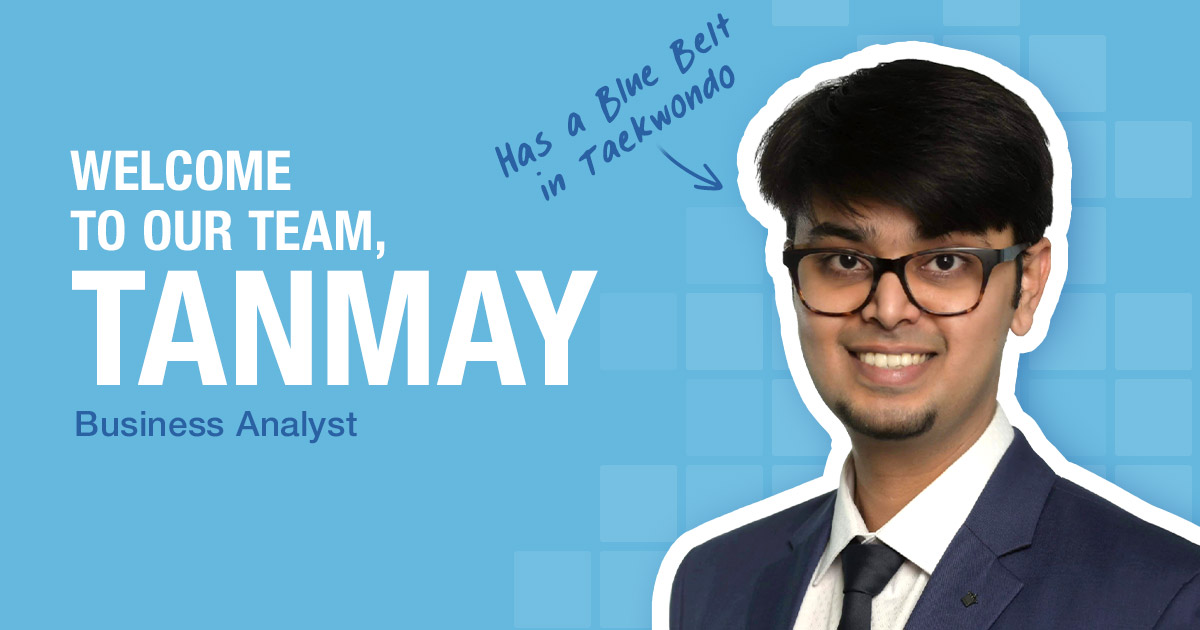 T he PCMI team is excited to welcome Tanmay Gaikwad as our newest Business Analyst in our Chicago office! He'll be working on our Conversion Team where he'll be responsible for analyzing the data that's being migrated from our customer's legacy systems to our PCRS software, ensuring the conversion happens fluently. He'll also act as a liaison between the Developers and our customers. Tanmay is excited to be a part of the PCMI family where he'll be learning from the best and giving his best to contribute to our growth.
The Professional Side
Tanmay graduated with his Bachelor of Engineering in Electronics and Telecommunications from the University of Pune in Pune, India. Once Tanmay started working as a Business Analyst, he realized that his core interests lie in being that connection between business and tech. Tanmay decided to broaden the scope of his career and take the opportunity to learn from experienced industry leaders and achieved his Master of Science in Information Technology and Management from the Illinois Institute of Technology. Tanmay is eager to put his education to use in PCMI's fast paced work environment!
Top Strengths
PCMI recognizes that our team members contribute unique strengths to our company as a whole. In order to maximize these strengths, we ask our new hires to complete the CliftonStrengths assessment, which helps us discover what they naturally do best. NAME's top strengths are:
The Personal Side
When Tanmay's not working, he loves to spend his free time traveling, exploring new places, hiking, camping, and taking pictures of places he visits. He loves all sorts of foods and coffee, and tasting new cuisines excites him. Tanmay holds a blue belt in Taekwondo, which is one of the most systematic and scientific Korean traditional martial arts.
Tanmay's motivation are the people in his life: his parents, his girlfriend, and his best friends, who support and strengthen him to keep running towards his dreams. Because of them, he strives to succeed in his career so they're happy and provided for. His motivation to work hard is also fueled by someday owning a brand-new BMW M4.
FAVORITE SONG
"Dream On" – Aerosmith
FAVORITE TV SHOW
Breaking Bad and Sherlock
FAVORITE FOOD
Cheese ravioli with spinach and basil pesto
We're excited to have you #HereAtPCMI!
EXPLORE OUR CAREER PATHS