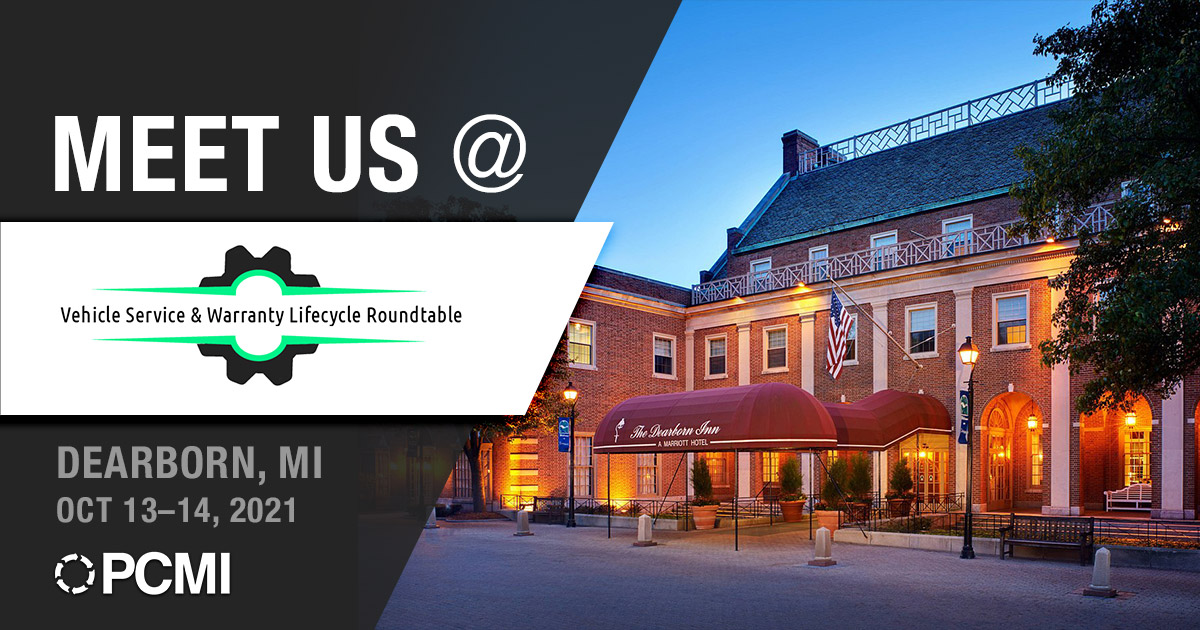 T his year, from October 13-14, the PCMI team is excited to be attending the Vehicle Service & Warranty Lifecycle Roundtable located in Dearborn, Michigan! Taking place at the Dearborn Inn, we'll have three members in attendance including our President & CEO – Mark Nagelvoort, Chief Revenue Officer – Peter Govek, and Business Development Manager – Sean Mangan.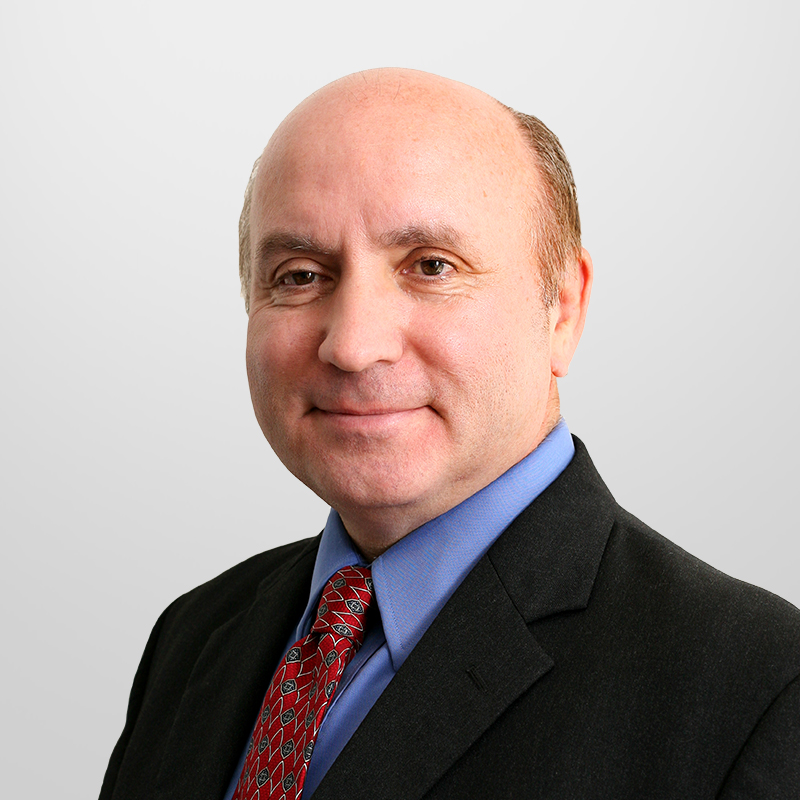 Mark Nagelvoort
President & CEO
Peter Govek
Chief Revenue Officer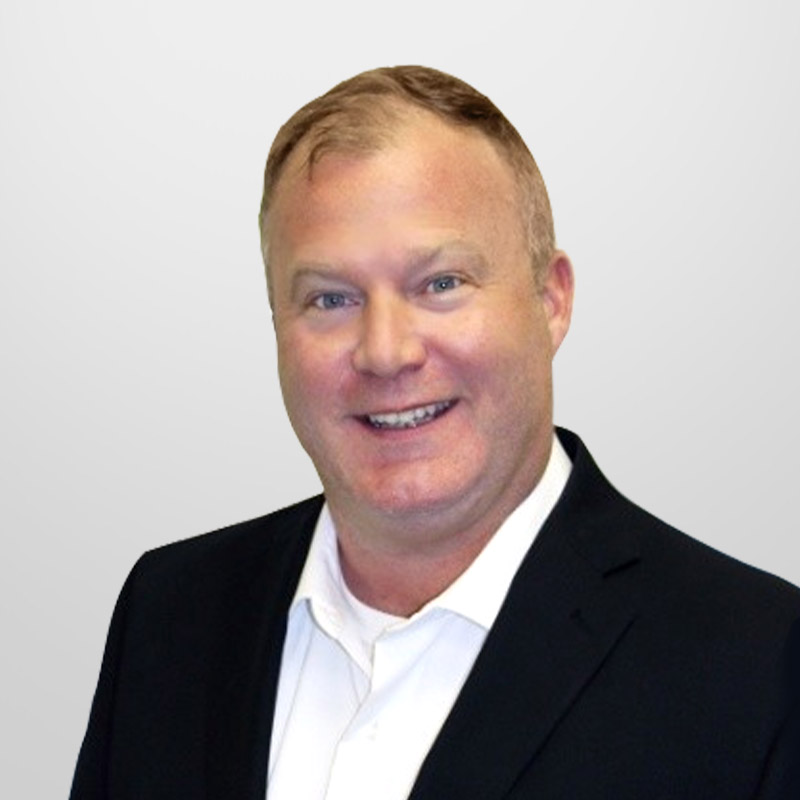 Sean Mangan
Business Development Manager
What to Expect
Vehicle Service & Warranty Lifecycle is attended by recognized vehicle OEMs, parts and equipment suppliers, retailers, dealers, distributors, and logistics and service providers. The goal of this roundtable is to collaborate to improve and innovate the warranty and aftercare end-to-end experience.
Attendees are encouraged to walk away with increased knowledge and tools that can reduce costs and friction and lead to enhanced product quality, brand loyalty, and customer satisfaction.
What We're Bringing
Ready to take advantage of having all industry leaders in one space, our team is looking forward to showing off the latest features of our PCRS software that is designed to support and automate the full lifecycle of all aftermarket products.
Our cloud-based solution offers a future-ready, flexible package for the administration of F&I Products, Service Contracts, and Extended Warranties. PCRS features powerful modules including Open Sales Platform, Policy Administration, and Risk Management that are customizable to meet your company's unique needs. We're excited to show how our scalable system can allow users to enhance business growth and streamline integration.
How We Help OEMs
After being recommended as the most comprehensive administration system by PwC during a 6-month study that analyzed over 40 vendors, one of the leading OEM's selected PCRS as their global platform in 2012. Since then, they have rolled out in Canada, Europe, and the Middle East in multiple currencies. They have also helped us to evolve our system with enhancements specifically catered to help OEMs gain a competitive advantage like:
OEM incentive program based upon vehicle penetration (RDR)
F&I reporting as a percentage of new vehicle sales
Field and BDM reporting
A link on your OEM portal
Billing through the Parts Statement
CFC and NCFC Reinsurance Module
GL/AR SAP Interface (Debit and Credit Level)
Interface to import OEM Parts and Labor times to automate claims
OEM Service Drive
Have a direct relationship with consumers, lenders, and dealers via consumer claim portals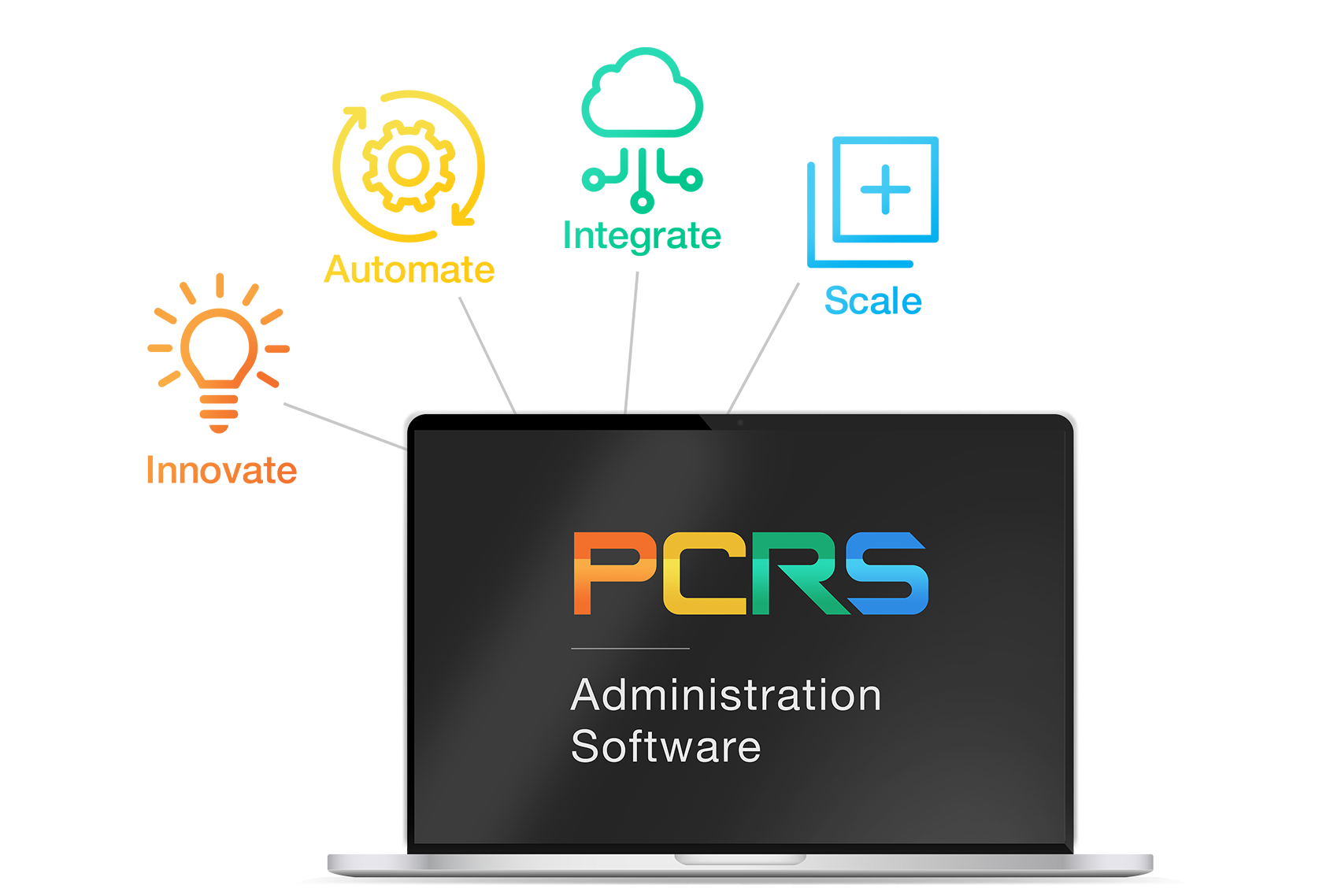 Roundtable Panel
On October 14 at 2:00pm Eastern Time, PCMI's President & CEO, Mark Nagelvoort, will be hosting a panel titled The Good, Bad & Ugly: Outsourcing vs. Insourcing Manufacturer's and Extended Warranty Process and Claims Management. Accompanied by Financial Products Manager of Polaris, Andrew Peterson, Executive Managing Director of Beecher Carlson, Greg Myers, and Principal of Extended Warranty & Service Contract Consulting, Doug Bell, the four will discuss key elements of the warranty process, which elements they chose to insource versus outsource, and why.
REQUEST DEMO