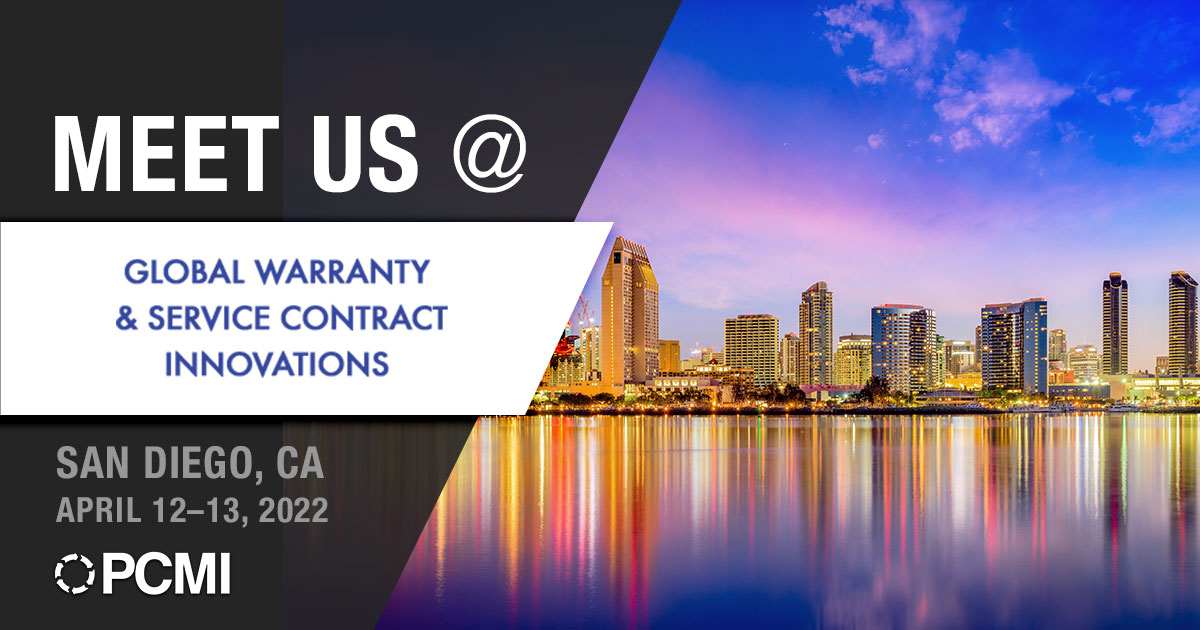 T his year, from April 12-13, the PCMI team will be attending the Global Warranty & Service Contract Innovations in San Diego, California for the very first time! Taking place at Solamar San Diego, we have our Business Development Representative, Nick Pleitt, attending who is more than excited to see what the conference is all about, and to introduce our PCRS administration software!
Nick Pleitt
Business Development Representative
"With PCMI, you get a true technology partner for all of your warranty management needs. PCRS automates and streamlines the warranty workflow while we work directly with your team and their customized needs to help your organization grow."
– Nick Pleitt, Business Development Representative at PCMI
What to Expect
The conference will focus on business strategies to help professionals transform their businesses product development, marketing, sales, customer service and support. The ultimate goal of the conference is to address the number one challenge facing the industry today: how to integrate data and harness the latest technology across the warranty, extended warranty, and service contract ecosystem.
Stacked with quite the attendee list, industry experts from all over the world will have the opportunity to network, attend panels and discussions, and help others innovate.
What We're Bringing
PCMI offers a modular package of software solutions for the administration of F&I Products, Service Contracts, and Extended Warranties. Our SaaS platform, Policy Claim and Reporting Solutions™ (PCRS), supports and automates the full lifecycle of all service contracts, warranties, and extended warranties.
Our advanced knowledge of the industry allows us to provide the fastest and most flexible environment for administrators, insurers, OEM's, agents, and dealers to launch new products, and there's virtually no industry we don't cater to.
Take a look below at some of the more specific capabilities PCRS software can provide:
Customize & configure the warranty experience
Automate and streamline processes
Provide advanced reporting to make better decisions
Create new warranty products and market within days
Bundle multiple covered products
Offer flexible term-based plans
Sophisticated rating engine
Optional & included coverages using surcharge capabilities
Integrate with third party solutions with PCRS API suite
MEET WITH US