F&I Reinsurance & Product Conference
November 13-15, 2017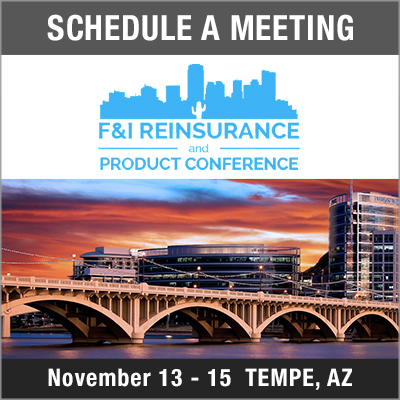 The F&I Reinsurance & Product Conference, put on by GPW and Associates, Inc., will concentrate this year on three topics: Fundamentals of Risk Transfer, Transfer and Taxation, and Vehicle-Related Protection Products and Structure. The same format as last year's conference will be followed due to the great success and acceptance by numerous attendees.
This event provides industry specific education not found in any other public forum, help and guidance in facing regulatory challenges, and networking opportunities for all who are present. It is a great way for insurance professionals, administrators, risk managers, tax professionals, and consultants to gather together to learn from speakers and leaders in the industry. The conference will also feature well-known speakers with years of reinsurance and industry experience.
Not to mention, all that go to the F&I Reinsurance & Product Conference also benefit from spending time in the beautiful Arizona weather.
Website
Venue
Tempe Mission Palms Hotel and Conference Center
60 E 5th St
Tempe, AZ 85281 United States
Google Map
Consumer Electronics Show
January 9-12, 2018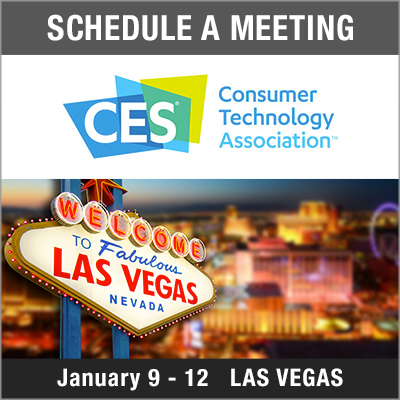 The Consumer Electronics Show is a global electronics and technology tradeshow that takes place annually in Las Vegas, Nevada. It is the launch pad for new innovation and technology across the globe. CES is the place to be to see sneak-peeks of the newest products being introduced to the marketplace, and an event that shouldn't be missed by anyone who thrives on the business of consumer technologies.
CES showcases more than 4,000 exhibiting companies, with a variety of backgrounds such as manufacturers, developers, and suppliers of consumer technology hardware, content, technology delivery systems, and much more. It attracts business leaders from across the world to network with peers and gain insights from the industry's top talent.
This year, attendees can look forward to witnessing product launches, exploring the multiple exhibits on the show floor, and gaining in-depth knowledge about the technologies changing not only the industry, but our lives as well.
Website
Venue
Las Vegas Convention Center
3150 Paradise Rd,
Las Vegas, NV 89109 United States
Google Map
Warranty Chain Management Conference
March 6-8, 2018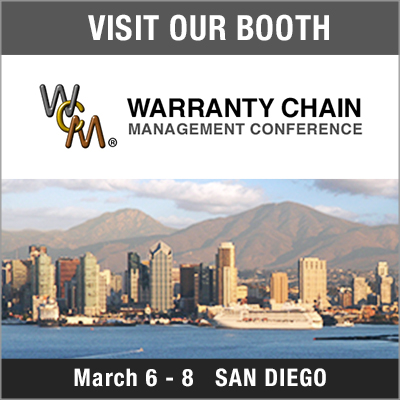 The Warranty Chain Management Conference provides a setting for Warranty Professionals and Executives to meet and discuss warranty related issues and develop warranty management as a recognized discipline. The conference is intended to appeal to multiple companies in the electronics, automotive, aerospace, and white goods industries. WCM also focuses on providing information to service providers and companies who develop tools and software to support the warranty industries.
WCM is the perfect opportunity for Executives, VPs, senior managers, and senior contributors in the industry to collaborate and share insights on the latest trends and topics. Multiple topics are covered throughout the duration of the conference, such as reporting, best practices, managing processes, establishing effective warranty policies, how to use warranty as a competitive advantage, and much more.
Don't miss out on your chance to attend this year's premier conference serving the warranty and service contract industry!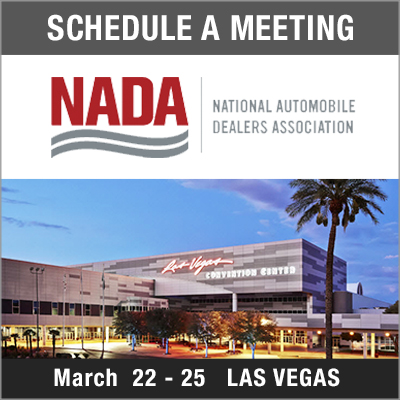 This year's NADA will provide industry leaders, manufacturers, exhibitors, and other key players with the latest tools and tactics the industry has to offer. It is the premier event for the hottest new automotive products and technologies to be acknowledged, while key players in the industry make lasting connections with one another. The National Automobile Dealers Association has worked vigorously to put on the top event each year, and they never fall short of their goals.
NADA brings together more than 500 manufacturers and suppliers of the best products and coolest technologies. It delivers the most comprehensive education program in the auto industry. Attendees can look forward to listening to experts speak about important topics and interact with peers on an array of subjects.
This conference is a highly acclaimed event in which all who attend will walk away with new information and tools they can use to enhance their businesses.
Website
Venue
Las Vegas Convention Center
3150 Paradise Rd,
Las Vegas, NV 89109 United States
Google Map