Agent Summit
May 20th – 23rd, 2018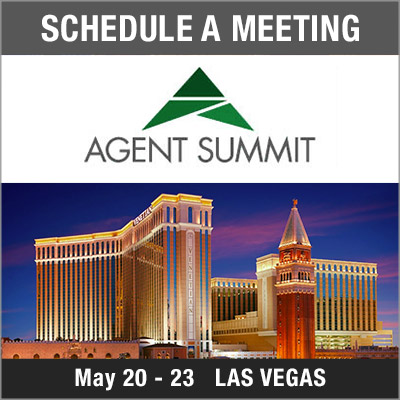 Agent Summit is brought to you by Agent Entrepreneur and F&I and Showroom to exhibit the understanding that general agents are a critical extension of most F&I technology and product providers. This conference is designed exclusively for automotive general agents, in hopes to educate attendees on the latest training techniques, trends, and challenges to help them better serve their dealer clients.
This unique event is one that should not be missed by anyone in the industry! It will feature top trainers in the industry, as well as, executives from leading product and technology providers. All who are going to be presenting at this year's Agent Summit have one goal in mind, helping you improve your dealer's F&I performance and profits.
Join and network with top industry peers, gather information on current and future products, enhance your business practices, and much more at Agent Summit 2018.
Website
Venue
The Palazzo
3325 S Las Vegas Blvd.
Las Vegas, NV 89109 United States
Google Map
The Venetian Las Vegas
3355 S Las Vegas Blvd.
Las Vegas, NV 89109 United States
Google Map
Extended Warranty & Service Contract Innovations
October 1st – 3rd, 2018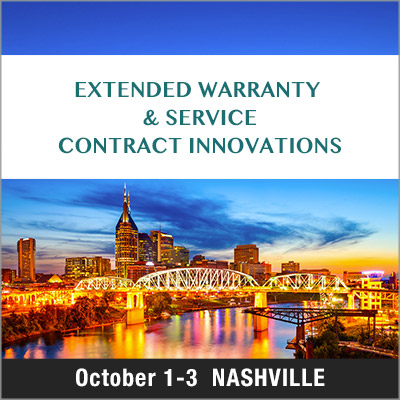 The 9th annual Extended Warranty and Service Contract Innovations conference is brought together once again by SSN. This year's focus will be on connectivity and how it is the success ingredient to be effective in customer care. This will be the perfect opportunity for attendees to network with industry peers and discuss how the digital world and connectivity is transforming the industry.
This event will feature innovations in sales, marketing, product development, big data, and much more. There will be a forum which will focus on customer engagement, sales support tools, social media, pricing, customized and flexible service contracts, risk management, and captives.
Don't miss out on attending the only conference that features hands on case studies with practical examples for your extended warranty/service contract business. This exciting event features all new coverage of strategic growth areas and will help transform your operations into a winning profit.
F&I Reinsurance & Product Conference
November 14th – 16th 2018
The 2018 F&I Reinsurance & Product Conference is brought to you by GPW and Associates. This is a top-rated event that features well-known speakers who have years of reinsurance and industry knowledge. The conference also has three main seminars that focus on the Fundamentals of Risk Transfer, Risk Transfer and Taxation, and Vehicle-Related Protection Products and Structure.
This year's conference will provide in-depth information to all who attend. Hot topics will be covered, such as industry specific education, help and guidance in facing regulatory challenges, and much more. This is one of the best opportunities for insurance professionals and administrators, risk managers, tax professionals, and consultants to get together to network, collaborate, and learn. Not to mention, attendees will get to enjoy some great Arizona weather too!
A lot has happened in the industry since last year's event, don't miss out on attending this year!
Website
Venue
Tempe Missions Palms
60 E 5th St.
Tempe, AZ 85281 United States
Google Map
Warranty Chain Management
March 12th – 14th 2019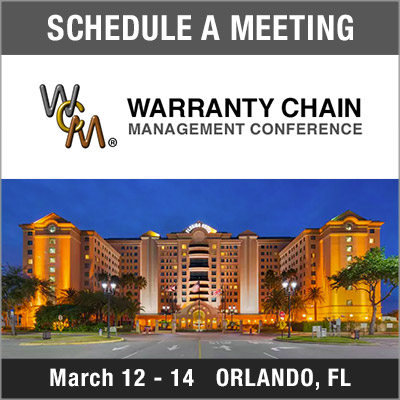 The Warranty Chain Management Conference is the premier event serving the warranty and service contract industry. It provides a great opportunity for professionals and executives in the space to come together and discuss warranty related topics and issues. The conference appeals to numerous companies in the electronics, automotive, aerospace, and white goods industries. WCM also caters information to service providers and companies who develop the tools and software that support the warranty industries.
The event brings together top executives, VPs, senior managers, and senior contributors to share insights on the industry's latest trends and innovations. Not only is WCM a great place to collaborate with peers, it is also a very informative event covering a wide array of topics such as best practices, managing processes, how to use warranty as a competitive advantage, and much more.
WCM is a conference you won't want to miss!