Warranty Chain Management Conference
March 6-8, 2018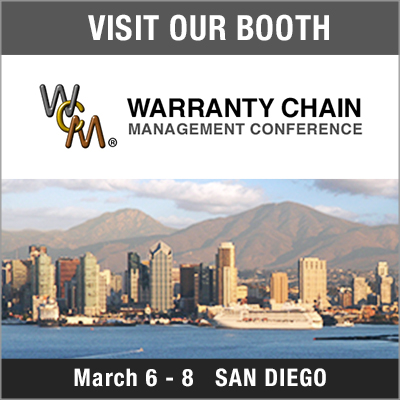 The Warranty Chain Management Conference provides a setting for Warranty Professionals and Executives to meet and discuss warranty related issues and develop warranty management as a recognized discipline. The conference is intended to appeal to multiple companies in the electronics, automotive, aerospace, and white goods industries. WCM also focuses on providing information to service providers and companies who develop tools and software to support the warranty industries.
WCM is the perfect opportunity for Executives, VPs, senior managers, and senior contributors in the industry to collaborate and share insights on the latest trends and topics. Multiple topics are covered throughout the duration of the conference, such as reporting, best practices, managing processes, establishing effective warranty policies, how to use warranty as a competitive advantage, and much more.
Don't miss out on your chance to attend this year's premier conference serving the warranty and service contract industry!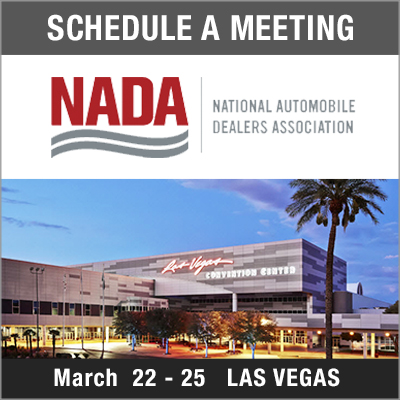 This year's NADA will provide industry leaders, manufacturers, exhibitors, and other key players with the latest tools and tactics the industry has to offer. It is the premier event for the hottest new automotive products and technologies to be acknowledged, while key players in the industry make lasting connections with one another. The National Automobile Dealers Association has worked vigorously to put on the top event each year, and they never fall short of their goals.
NADA brings together more than 500 manufacturers and suppliers of the best products and coolest technologies. It delivers the most comprehensive education program in the auto industry. Attendees can look forward to listening to experts speak about important topics and interact with peers on an array of subjects.
This conference is a highly acclaimed event in which all who attend will walk away with new information and tools they can use to enhance their businesses.
Website
Venue
Las Vegas Convention Center
3150 Paradise Rd,
Las Vegas, NV 89109 United States
Google Map