PCRS F&I Software
Administration Software
for F&I Products and Service Contracts
Our future-ready F&I software automates warranty administration services for all aftermarket products throughout their lifecycle.
F&I Industries Served
Supported Aftermarket Products
Vehicle Service Contracts (VSC)
Guaranteed Asset Protection (GAP)
PCRS Modules
Scalable Platform That Won't Limit Your Potential
Connecting Through APIs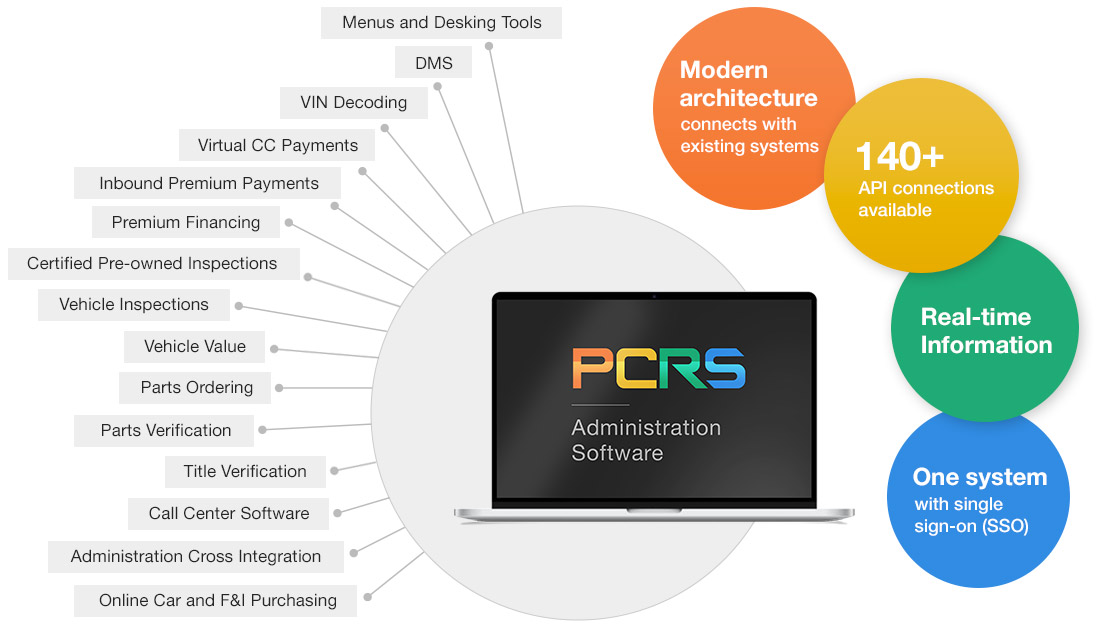 Connecting through APIs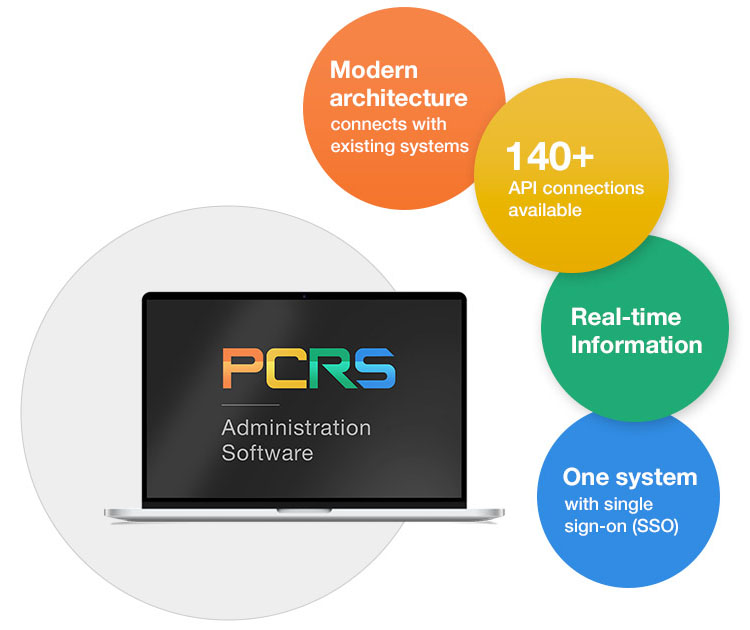 Available Integrations
Menus and Desking Tools
DMS
VIN Coding
Virtual CC Payments
Inbound Premium Payments
Premium Financing
Certified Pre-owned Inspections
Vehicle Inspections
Vehicle Value
Parts Ordering
Parts Verification
Title Verification
Call Center Software
Administration Cross Integration
Online Car and F&I Purchasing
PCMI provides endless opportunities to our clients through our strategic relationships with industry leaders. We have 140+ partners currently integrated to PCRS through our API connections allowing end-users a seamless experience by saving time and simplifying administration processes.
Benefits You Can't Ignore
Automate
the full lifecycle of all aftermarket products and service contracts
Customize
your product offering using our flexible system
Integrate
with industry partners seamlessly using our API connections
Launch
new products to the market within days
Convert
your legacy data to administer and report all in one place
Secure
your data in our dedicated managed hosting environment
Reduce
personnel costs and eliminate the need for additional IT staff
Access
our user-friendly interface anytime, anywhere, on any browser