Conferences
Gaining and Sharing Knowledge with the Industry
Join PCMI at These Upcoming Conferences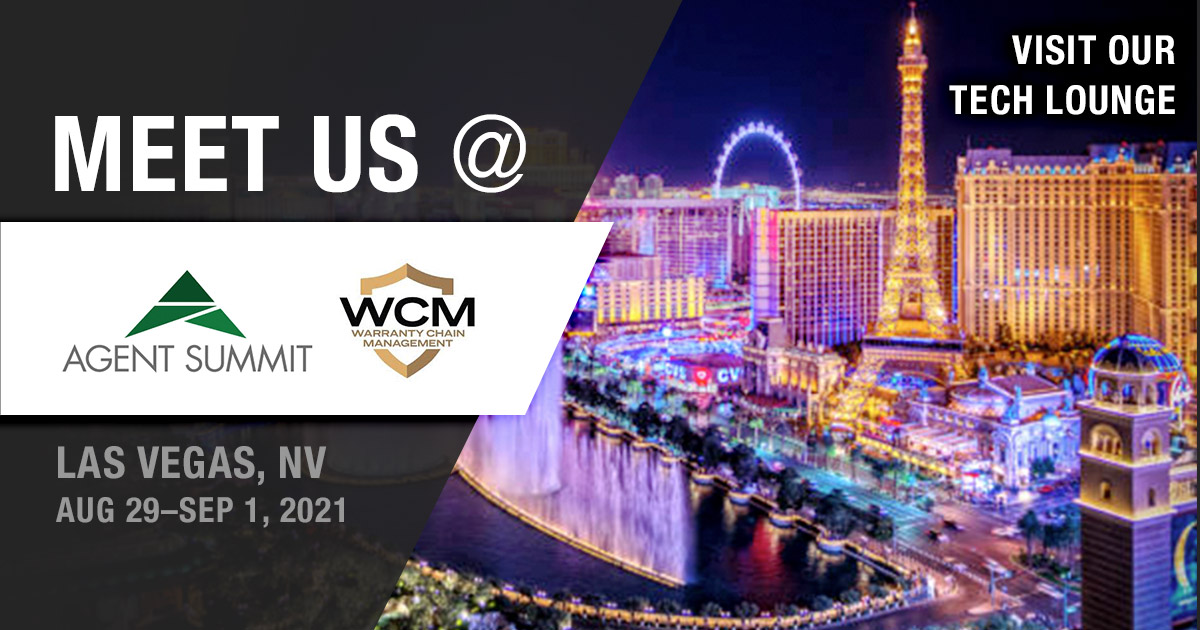 Agent Summit & Warranty Chain Management
Agent Summit is designed for the hardworking professionals who drive F&I success and dealership profitability across the nation and touches on of agency operations. Warranty Chain Management informs and inspires executives dedicated to the advancement of warranties in a large number and wide variety of industries.
DATE: Aug 29 – Sep 1, 2021
WEBSITES: Agent Summit and Warranty Chain Management
VENUE: The Bellagio, 3600 S Las Vegas Blvd, Las Vegas, NV 89109
Request a Meeting
On-Demand Keynote Presentation
How Adaptable Software + Third Party Resources Can Help Manufacturers Improve Warranty Program Performance
CONFERENCE: Warranty Chain Management, 2020
SPEAKERS: Mark Nagelvoort (PCMI) and Rob Christian (OnPoint)
DESCRIPTION: Watch Mark and Rob deliver the WCM Keynote Presentation on improving manufacturers' warranty program performance with the help of adaptable software. They'll discuss the role that administrators play in this performance-enhancing strategy.
WATCH PRESENTATION
Past Conferences Highlights