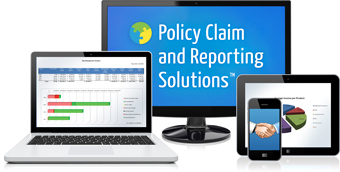 PCRS for Consumer
PCMI's modular system can be built to support your needs for the service lifecycle of your product. Our Consumer platform is used by our clients as a call center tracking tool with full blown registration, entitlement, and administration. PCRS's Risk Management functionality is used by some of the leading Consumer Insurance companies to measure and analyze portfolio performance.

SSAE 16 Compliant
PCMI has successfully completed the SSAE 16 (SOC 1) Examination. Our internal controls and overall business processes have been tested by a firm of Certified Public Accountants as operating effectively. We go above and beyond these set service organization quality standards for the good of our customers' data and information.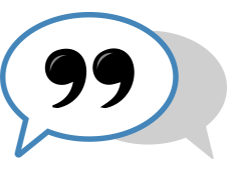 Client Testimonial
"PCMI has been excellent in helping us to implement the PCRS system and in converting and importing our legacy data into PCRS. We haven't seen another company with this broad of a range of capabilities or the flexibility to adapt the system to our requirements. They really understand both the business and the technologies. Special thanks to PCMI Support team for being always available and for such rapid solutions to our particular concerns."
– JOHN O'HARA, IT Manager
Design, price, and administer your service plan policies
Complete functionality to own your customer's experience after purchase
Capability to process any claim using built in logic for automated processing
Improves your product and service network quality by reducing manual processes
Assign work to the appropriate service option – in home, depot, swap-out, and others
Track the event through to the claim
Ability to setup service options with logic and rules to cater to how you wish to service your end-consumer, while setting expectations for your service network
Control costs and improve delivery
Log each customer interaction
Enables outbound messaging to your consumer or servicer
Dynamic learning tools to help troubleshoot and perform call avoidance reducing costs while improving your customer interactions
Capture all data points associated with a product and a policy
Based on OEM and policy definitions, determine whether product is under warranty, policy, consumer, goodwill, or mixed entitlement
Allocate all service costs accordingly
"New Leaf Service Contracts has seen significant improvement in customer service productivity and efficiency. Customer service representative productivity increased 19% overall and average handle time for inbound calls has been reduced by almost a minute per call. We are pleased with the results."

ROBERT GAITAN – Director of Operations

New Leaf Service Contracts, LLC.
"We use PCRS in our call center, policy administration and service management with great success. We will continue to invest in technology to improve our clients and consumer's experience and PCRS helps us achieve that objective."

SEAN HICKS – CEO

New Leaf Service Contracts, LLC
"I want to send my compliments to the PCMI staff. Our implementation was an extremely complicated process that I knew absolutely nothing about. I appreciate all the support team's efforts and others to make sure this was a smooth process. PCMI has an excellent team and they demonstrate the value of PCMI and its products."

MICHAEL SALGAT – Operations Manager

Advantage Product Pipeline, LLC
"PCMI has been excellent in helping us to implement the PCRS system and in converting and importing our legacy data into PCRS. We haven't seen another company with this broad of a range of capabilities or the flexibility to adapt the system to our requirements. They really understand both the business and the technologies. Special thanks to PCMI support teams for being always available and for such rapid solutions to our particular concerns."

JOHN O'HARA – IT Manager

The PENN Warranty Corporation