The PCMI Poland Team joined in on the holiday festivities by having their annual holiday dinner on December 19th at a delectable venue, "Krakowskie Metro". The restaurant is located near a train tunnel, hence the name, and is also in walking distance from the office. Many members of the PCMI Poland team thought it would be a great idea to kick start the dinner by walking to the restaurant together to enjoy some fresh air before indulging in the great evening ahead.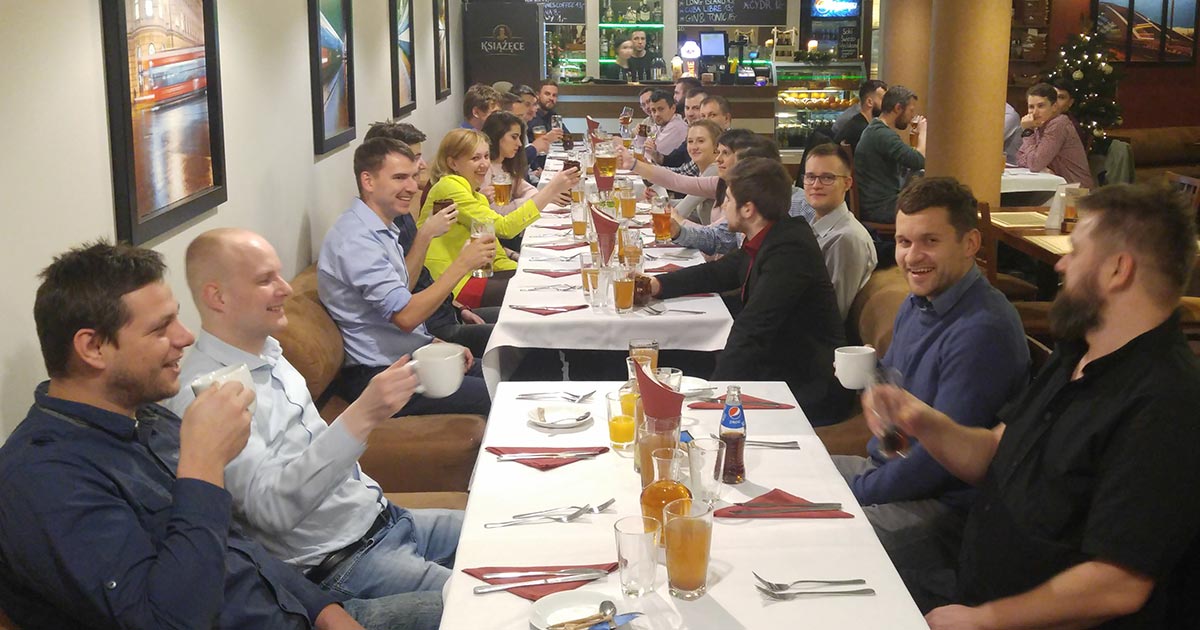 The team was excited to dine together and enjoy different courses throughout the evening. They began their meal with some delicious small plates, such as sour soup with mushrooms and quail eggs. Salmon with couscous and sauce was soon to follow as the main course. To finish off their meal, they had poppy-seed cake. As the night went on, the team had salads and a plate that held an assortment of various cheeses and meats for their supper.
All who attended had a great time celebrating a wonderful year together and even stayed until the restaurant closed! They spent the evening talking, laughing, eating, and sharing stories. This was the perfect opportunity for all to get to know each other even more, while celebrating the holiday season, successes of the year, and joyous times to come.