W ant to know what kind of readers our leaders are? We're raiding the libraries of some of our execs to get the scoop on their favorite books. We have an extremely diverse leadership group at PCMI made up of people who come from many different backgrounds. Together they excel at bringing brilliant new perspectives and ideas to their work and to their roles as leaders. Take a look at these 6 thought-provoking books and get some valuable insight into the minds of our leaders.
1. Who Moved my Cheese?
Author: Spencer Johnson
Recommended by Russell Ridley – CSO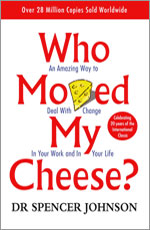 With a title that draws readers in, this book is about dealing with change, and the processes you must go through to accept new situations. The "cheese" in the story represents what's important in one's life, whether that be family, career or something entirely different. Russell says, "If you move the "cheese," you have to move WITH the cheese. You must find a way to adapt to change. If you can't adapt, you'll starve to death. You got to move with the cheese."
Aside from Who Moved my Cheese, Russell is an avid reader and big fan of many different types of books, including history-based fiction, nonfiction, self-help, and the classics. Some of his other recommendations are Tom Clancy's Red Storm Rising and a Tale of Two Cities by Charles Dickens. These books, along with countless others, have taught him how to think outside the box and gain a new perspective on history, the world, and current events.
2. Sea Stories: My Life in Special Operations
Author: Admiral William H. McRaven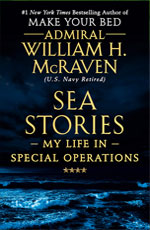 The author, Admiral McRaven, is a former Navy Seal who was on watch when U.S. forces took down Osama Bin Laden in Pakistan in 2011. "The book is about McRaven's life and it gives you a feeling that there are still good people in this world. It was refreshing reading about someone of Admiral McRaven's character and integrity, traits that are sometimes lacking in the business world and government today. Corporate leaders today could learn some valuable lessons from his perspective."
3. The Radium Girls: The Dark Story of America's Shining Women
Author: Kate Moore
Recommended by Rhonda Park – Director of Auto PMO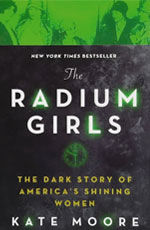 The Radium Girls is the true account of female factory workers who were poisoned in their workplace by painting watch dials with glowing paint that contained radium, a radioactive element. Rhonda says, "I read it because I enjoy reading true stories and I was astonished by all of the cover-ups, wrongdoing, and overall lack of empathy the factory owners, doctors and lawyers had for the Radium girls who were basically poisoned by their jobs. I learned that while still physically weak, they had the mental strength and willpower to overcome those odds and bring their wealthy employers to justice."
4. Becoming
Author: Michelle Obama
Recommended by Greg Kasprzycki – COO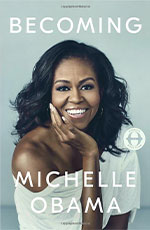 Next on our leaders' list of 6 thought-provoking books is Becoming, a memoir on Michelle Obama's origins and journey to the White House and beyond alongside her husband. Greg says, "I was very interested to see her role in her husband's presidency and her rise to becoming the First Lady. It's an inspiring book since she came from a working-class background and you learn about how she overcame prejudices and managed to excel without all the privileges that others may have had."
5. A Universe from Nothing
Author: Lawrence M. Krauss
Recommended by Eduard Zilberg– Software Development Lead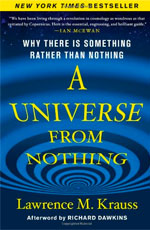 Eduard praises a Universe from Nothing for its take on cosmogony and the origins of existence. The book answers age-old questions such as "Where did the universe come from?" "What was there before it?" and "What will the future bring?" Eduard says, "I'm always curious. I have a drive to figure out how everything works, and where everything comes from. I have a love of reading about science and learning more about the nature of the world."
6. A Simple Plan by Scott Smith
Author: Scott Smith
Recommended by Laura Scahill – Marketing Manager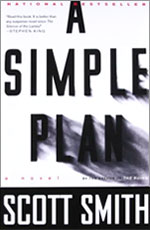 A thrilling novel about three men who stumble upon millions of dollars in the wreckage of a plane crash. Together they devise a plan to hide, keep, and share the fortune. About the book, Laura says, "This one really sticks with you. It's a good representation of the role money plays in society today and just how fast relationships can break down over greed. It's a reminder to find happiness with what you have instead of constantly seeking out more and more, which is relevant for all aspects of life, not just money. The book had me guessing until the very end."
Read On
We hope you enjoyed reading about these 6 thought-provoking books! We appreciate our leaders giving us insight into their interests and how they like to learn. Their passion and effort to try and understand new perspectives and their drive to innovate and apply those lessons in the real world are evident at PCMI. If you're interested in getting to know more about our leaders, please visit our leadership page below.
Get to Know our Leaders