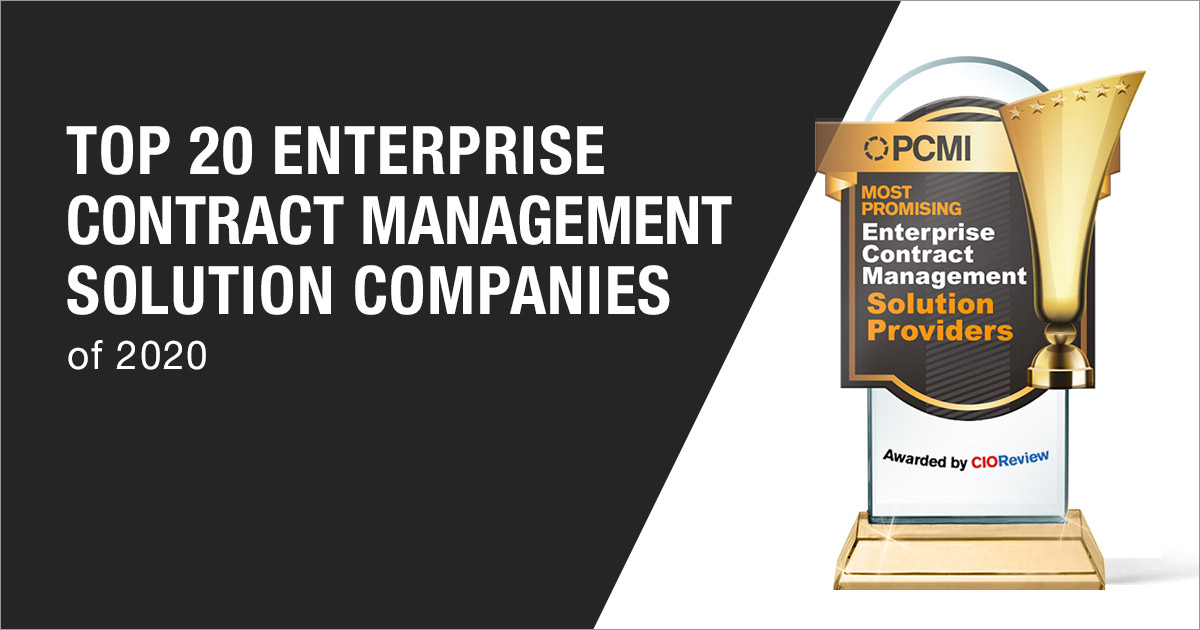 T he CIOReview has listed PCMI as one of the Top 20 Enterprise Contract Management Solution Companies of 2020. This recognition highlights the necessity of digitization within the enterprise contract management industry. From enhanced security during an era of common data-breaches, to the automation of nearly all aspects of the claims process, cloud-based platforms are providing businesses with safe and progressively eco-friendly solutions. This comprehensive list provides readers with the most promising solution providers – of which PCMI is honored to be a part.
"We approach every single day as another opportunity to prove we are dedicated to being your technology partner. Being listed as one of the Top 20 ECM Solution Companies shows that the level of automation we bring to our customers is not only effective, but it's setting us apart within the industry."
— Mark Nagelvoort, President & CEO at PCMI
The CIOReview is a technology magazine that provides enterprises with the resources and knowledge to pursue the most fitting solutions within a variety of industries.
Read the article here.
Get to Know Us