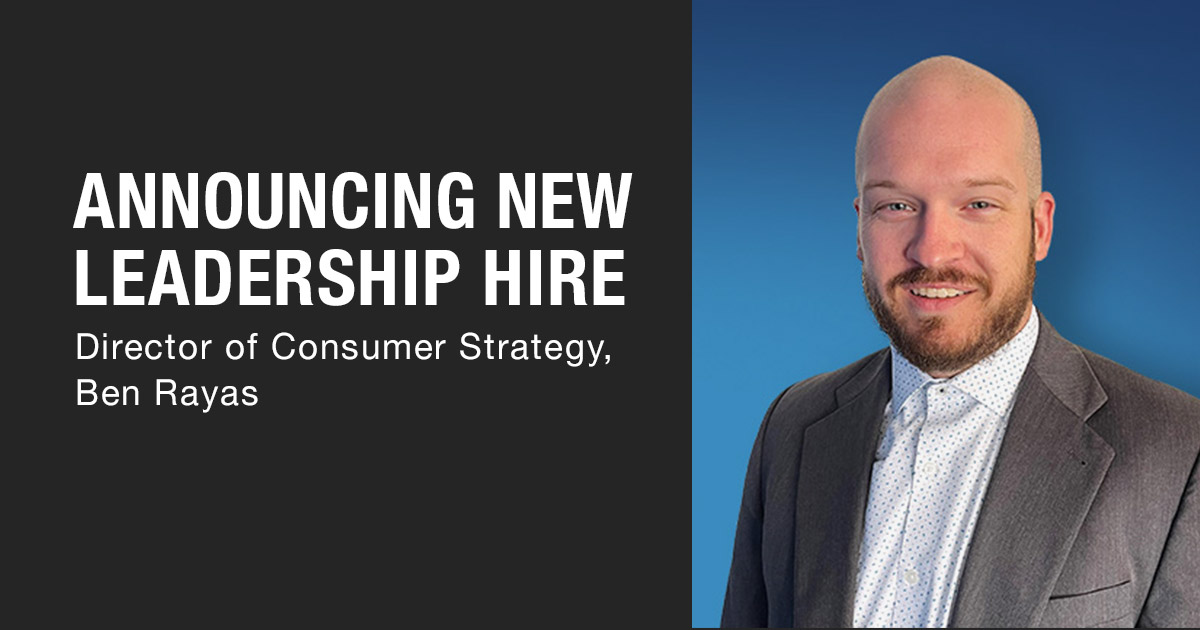 Ben will lead PCMI's strategic development within the consumer product division, building on the company's growth through new markets and business initiatives
PCMI (Policy Claims Management International), a leading provider of administration software for automotive, consumer warranty and service management markets announced a new Director of Consumer Strategy, Ben Rayas. In this role, Ben will be responsible for developing new market initiatives, further enhancing the customer experience, and analyzing business opportunities.
For over a decade, Ben has spent his professional career within the consumer product industry in various leadership positions. Beginning his employment at Best Buy in 2010, Ben was able to utilize his experience of working directly with the end user to find the best solution with a focus on optimizing the customer experience. This eventually led him to Square Trade, an extended warranty service provider, where he used his knowledge of consumer products to help achieve retailer and merchant success.
Seeing a shift in business needs over the last decade in regards to emphasizing the customer lifecycle, Ben navigated to PCMI. In his new position, Ben will use his extensive knowledge and years of experience working in both the retail and consumer product protection space to identify new opportunities as well as further improve the way customers are serviced.
"We're looking forward to further expanding our strategy within the consumer product division and can't wait to see how Ben's experience and knowledge of the industry can take us to the next level," said Clyde Owen, President of PCMI.
"One of the amazing benefits of working at PCMI is the fact that we can service virtually any industry and help businesses optimize their processes with our technology to further improve the customer experience."
– Ben Rayas, Director of Consumer Strategy
About PCMI
PCMI offers a modular package of software solutions for the administration of Finance & Insurance Products, Service Contracts, and Extended Warranties. Our SaaS platform, Policy Claim and Reporting Solutions™ (PCRS), supports and automates the full lifecycle of these products with a full suite of core solutions that includes policy and claims management, billing and financials, dealer participation, risk management and more.
PCMI's advanced knowledge of the industry allows the company to provide the fastest and most flexible environment for administrators, insurers, and OEM's. PCMI's team of 180+ individuals with a global presence in the U.S., Europe, and Asia enables continuous around-the-clock innovation, customer-focused support, and quick speed to market.
Please fill out the form on our contact page for more information or contact Laura Scahill – Marketing Manager at laura.scahill@pcmicorp.com or (847) 653-6916.