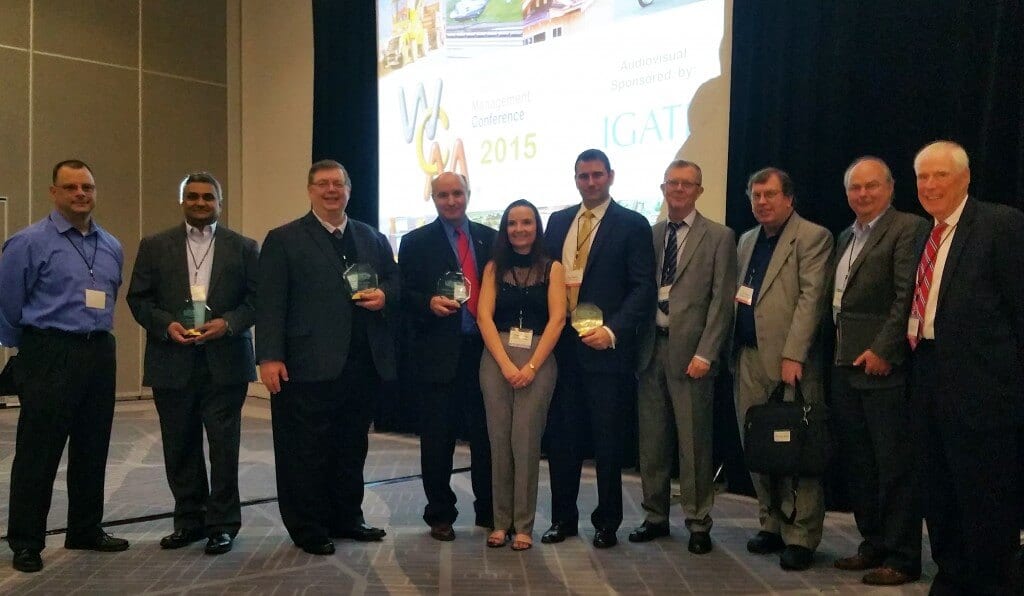 We are excited to share that PCMI Corporation was recently named the 2015 recipient of the Innovation in Service Contract award. During the Warranty Chain Management Conference in Miami, FL, GWSCA (Global Warranty and Service Contract Association) announced the 2015 industry award winners. The nominations were reviewed by GWSCA Board nomination committee.
"It's great to have acknowledgement from your peers that we really brought innovation to the service contract industry with our software. It is important to me to help companies grow and help people expand their business," said Mark Nagelvoort, PCMI President & CEO. Nagelvoort expressed that many do not realize PCMI does Consumer Warranty, Home Warranty, and Manufacturer's Claims.
We are honored that the judges recognized our unique warranty processing methodology. "I think we stood out because of our breath. We do both Extended Warranties as well as Manufacturer's Warranty at an attractive price point. You don't have to be America's largest corporation to afford quality," Nagelvoort said.
At PCMI, we are passionate about supporting our clients' growth by offering innovative technology and software solutions to help our clients expand into new markets or add additional products. Currently, we have 3 office locations: Chicago (USA), Krakow (Poland), and Chiang Mai (Thailand) with dedicated teams working around the clock to service our clients.
For more information, please read the GWSCA press release on the Innovation in Service Contract Award.