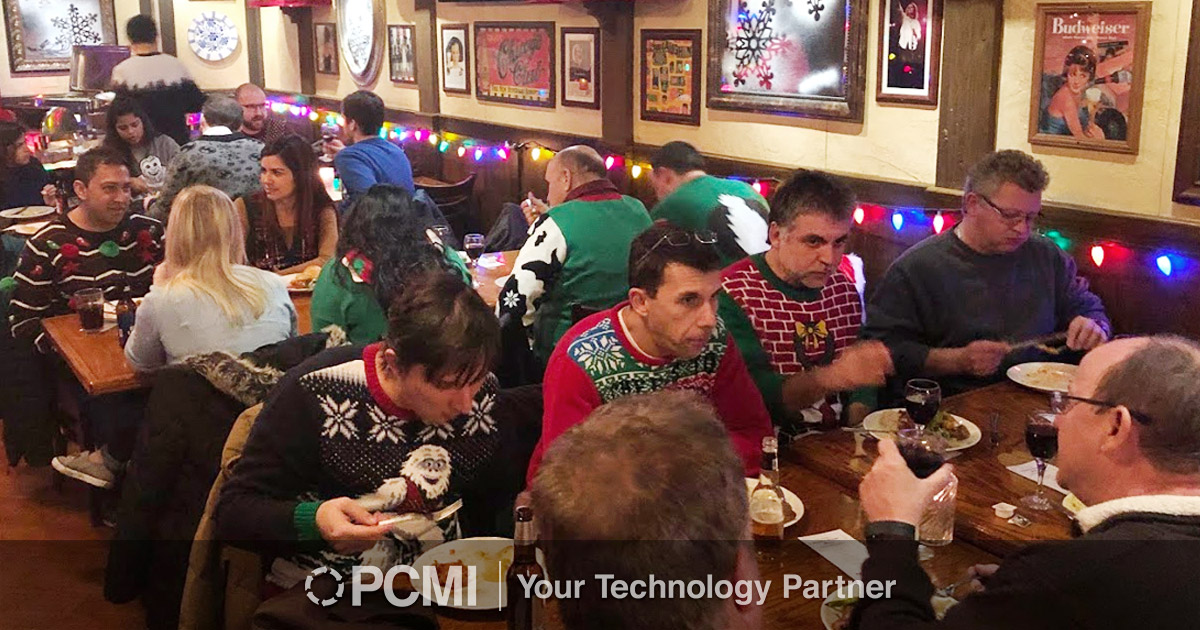 T he PCMI Chicago Team held our annual Ugly Sweater Holiday Dinner on December 7th at the cozy Italian restaurant, Moretti's, in Edison Park. This was the second year in a row that we celebrated the holiday season together at this location, and it was again a joyous and festive time! This special day allowed us to not only celebrate the holiday season, but to look back on the successes throughout the year and look forward to the fun things to come in the new year.
Dinner was accompanied by our annual "Ugly Sweater" competition and Secret Santa gift exchange. All showed up in their sweaters in the morning and sported them throughout the work day leading up to the event. Votes were placed during the working hours, with the anticipated announcement of the winners for Ugly, Uglier, and Ugliest being at dinner.
And the Winners Are…
Congratulations to the winners of this year's Ugly Sweater competition:
Ugliest Sweater
Mark Nagelvoort – More Cowbell
Uglier Sweater
Greg Kasprzycki – Elf Suit & Tie
Ugly Sweater
Lindsay Fonck – Santa Stuck in Chimney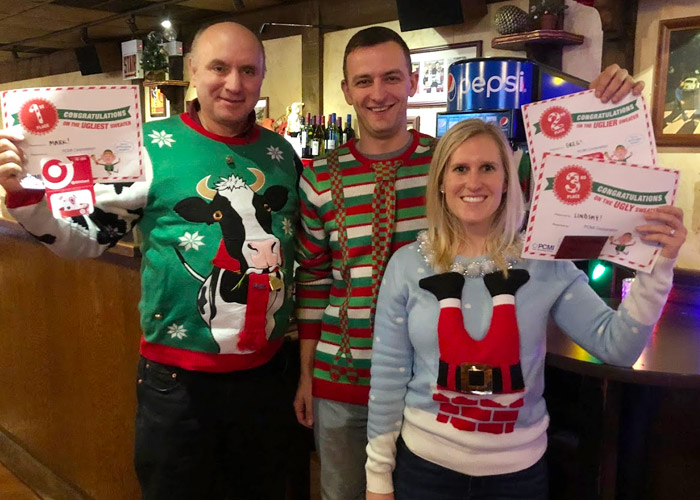 It was a tight race this year, with all in the office competing. A huge thank you to everyone for participating and making the day that much more fun! The top 3 received gift cards for their accomplishments to places like Target and Starbucks. But wait, there's still more..
Shh! It's a Secret
After indulging in a delicious meal, we engaged in the Secret Santa gift exchange! Everyone who participated drew the name of a team member weeks prior to our holiday party. They then had to buy them a secret present that they would give to them at dinner. When it was time for passing out gifts, each team member had the chance to act like Santa by wearing a bright red Santa hat and handing their gift to their specific recipient. This activity brought many laughs and smiles to all, not to mention everyone walked away with some pretty awesome gifts!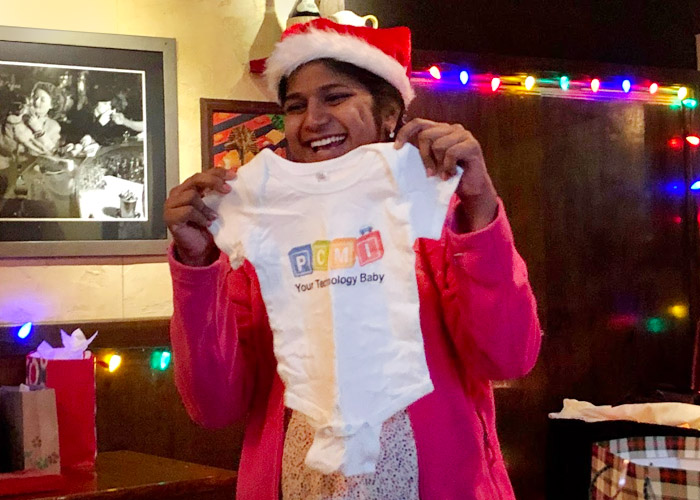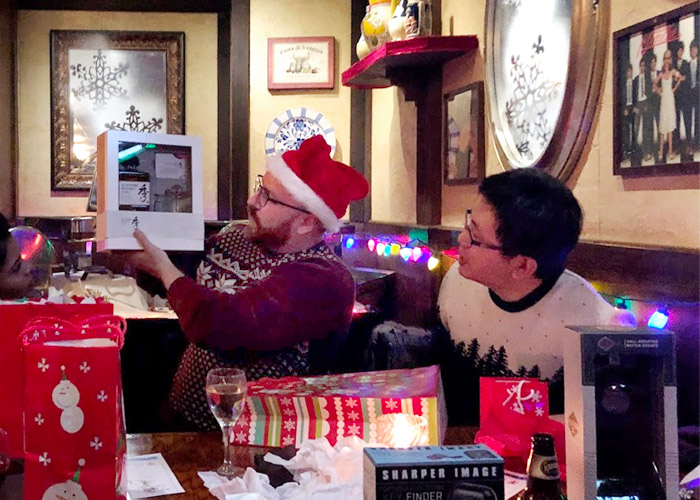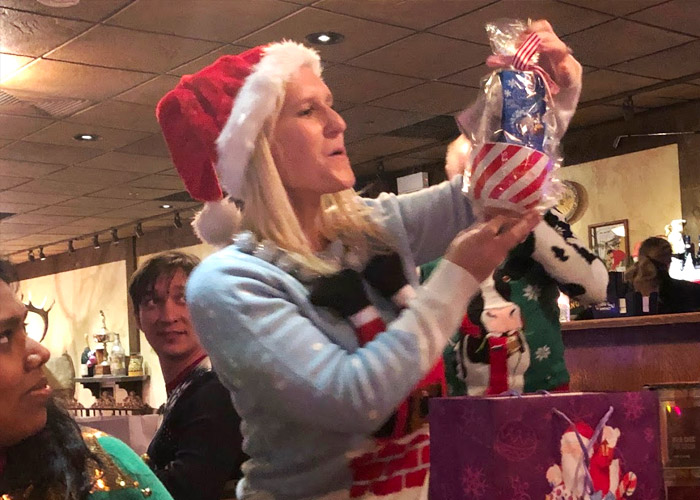 Smile for the Camera!
As an added treat this year, we set up a holiday themed photobooth. Everyone had fun posing with the prop cutouts. Check out some of our favorite pics!