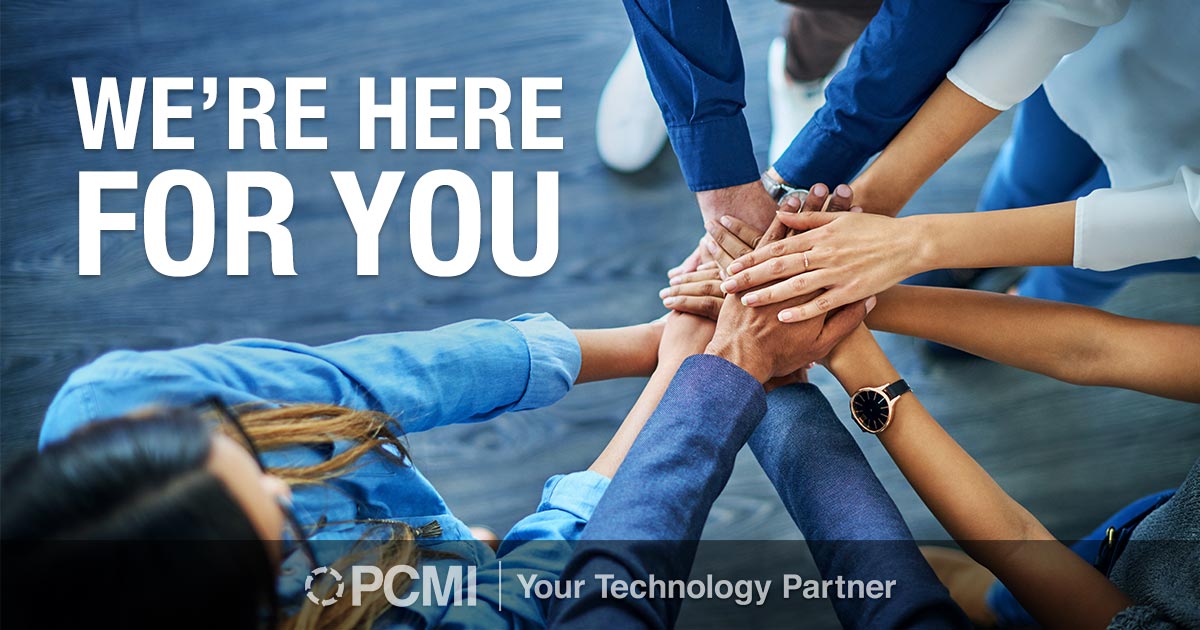 D uring the worldwide changes brought about by COVID-19, businesses are facing a huge challenge of providing customers with the highest quality of service and products while working from home. At PCMI, we are fortunate to be a global business with offices all around the world, so we're used to collaborating with our team and clients remotely. We aren't missing a beat in providing our customers with the best support and keeping our system at peak performance. Here's the steps we are taking to minimize disruption and stay committed to you in the upcoming weeks:
Working Remotely
Just like most companies, our PCMI teams are now working from home because keeping our employees safe and decreasing the spread of COVID-19 during this time is our top priority. Even under normal circumstances, our three offices in the U.S., Europe, and Asia communicate on a regular basis, making us experienced and well-equipped in working outside of the office. Whether it's video conferencing, teams chatting, or quickly muting our phone when our dog starts barking, we're pros at keeping the communication effective. We're also sending essential supplies to our team members' homes via Amazon if they can't get their job done without them!
Quality Service
We are committed to maintaining the level of service that our customers are used to. We're monitoring our Jira tickets, phones, and emails the same way we always are, so we are readily available to help our clients. Our development offices in Poland and Thailand are operating around-the-clock at their regular capacity. Also, our data centers are still receiving 24/7 white-glove support at Rackspace. They continue to operate without any interruption, ensuring our software is still running smoothly.
PCRS Tips
Our PCRS administration system is available to you anytime and from anywhere, which gives you the flexibility and convenience to work from your home.  No matter the location of the user, we want to make sure PCRS is being used at its highest capacity. Our system works on all browsers, but to ensure fastest response times, please make sure the browser is up-to-date with the most recent version. For high-quality PDF viewing, be sure to download Acrobat reader for Adobe—free download available here.
Keeping Our Spirits Up
In the midst of COVID-19 and uncertain times, we're doing our best to stay positive and virtually connected to make up for the lack of daily face-to-face interactions. Our President & CEO – Mark Nagelvoort encouraged each team member to order lunch on PCMI to help support local family-owned restaurants. This was an instant mood booster! He also sent out a selfie to the entire team working at his home office and asked everyone to share their workspace. This started a trend of team members sharing photos of themselves, their pets, and their home offices. It's been encouraging to see fun photos of our coworkers filtering in throughout the day and was a great reminder to us that we are all in this together. Tune in next week to see some of these photos and get some tips on how we WFH!
From all of us here at PCMI, we hope you and your team are staying as safe as possible.