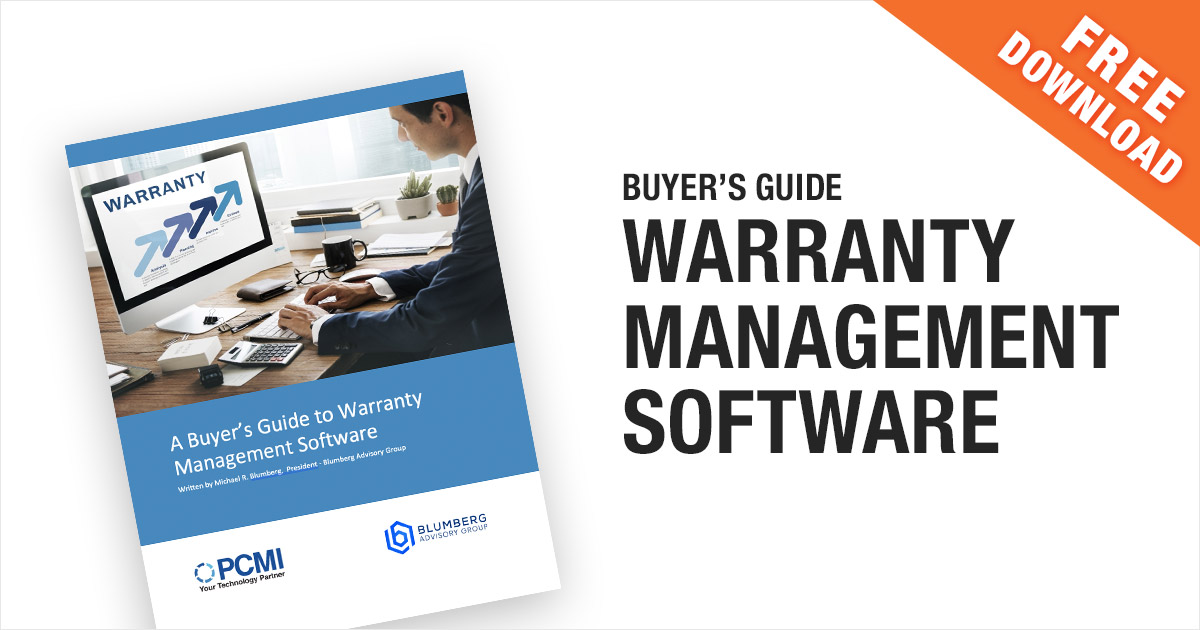 W arranty Management Software, also known as WMS, have become increasingly popular over the years due to their ability to increase value and streamline processes within the warranty lifecycle. By connecting manufacturers, distributors, dealers, suppliers, service providers, and customers, this technology aims to automate processes, reduce costs, and improve overall business.
Keep reading to learn more about the benefits of WMS, or download our free, comprehensive buyers guide to Warranty Management Software below.
Why Use Warranty Management Software
Warranty Management Software, in short, helps original equipment manufacturers (OEMs), channel partners, and third-party administrators (TPAs) manage warranty obligations effectively, and helps stakeholders in the warranty chain generate profitable revenue streams through the cross-sell and upsell of extended warranty programs and products.
Below are a few of the main benefits acquired when utilizing the right WMS for your business.
Improve brand loyalty and customer satisfaction at the store level
Obtain critical business intelligence through analytics to design and manufacture better products
Reduce the cost of supporting and maintaining products
Deliver a good warranty experience to secure future repeat sales to that consumer
Obtain access to an integrated ecosystem of service partners and providers
Provide a significant source of recurring revenue
In order to achieve all of these benefits to the fullest, TPAs, OEMs, and channel partners must implement a software system that supports critical aspects of the Warranty Management Value Chain, which we will discuss more below.
What are the core functions of a WMS?
Warranty Management Software provides the core capabilities to automate and streamline critical processes. When conducting your search, you'll want to ensure that the system you choose isn't outdated and that it provides current and digitalized modular solutions.
Below are 6 core functions your Warranty Management Software should provide to maximize the warranty lifecycle.
3
Service
Network Dispatch
Each of these functions plays an important part in supporting the Warranty Management Value Chain and should be required within your chosen WMS.
What kind of vendor capabilities are essential in a WMS?
In addition to core functions, there are essential criteria for considering a WMS vendor before making an investment. Aside from ensuring a system is of quality, the following points will be important throughout the entire Warranty Management Software lifecycle.
Record of Continuous Innovation
Level of Automation
Integration Approach
Global Support
Defined Training & Data Conversion Process
Commitment to Excellence
Industry Expertise
This step requires a bit of research into various WMS vendors to differentiate which provide all or most of these functions in some capacity.
Overall, you'll want to find a provider that is attune to the market, anticipates clients' needs, and supports all aspects of the Warranty Management Value Chain from implementation to automation.
Download Our Free Buyer's Guide
Interested in learning more? Download your free Warranty Management Software Buyer's Guide by filling out the form below!