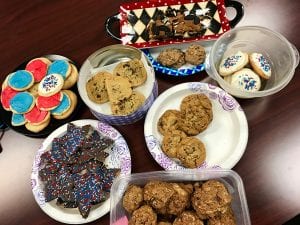 It was that time of year again, as the PCMI Chicago office held its 3rd Annual Cookie Bake-Off competition this week! Many employees were counting down the days until they could show off their master chef skills again, especially since last year's results still had some controversy in the air. This year would be a different challenge, with new team members participating and improved baking skills being brought to the table.
With a total of 7 different cookies entered into the competition, the stakes were high and all knew that it would be up to the taste testers to decide the fate of the bakers. Team members tasted the array of cookies all morning until it was time for the winners to be announced at 10:00AM. Who took the crown this year?
Congratulations to this year's best cookie baker in the office Lindsay Fonck (Marketing/HR Assistant) who stole the show with her chocolate chip oreo cheesecake bars. Not too far behind coming in second place was James Norman (Project Manager) with his delicious, but not quite first place worthy, chocolate chip cookies, and rounding out the competition in third place was Alex Nagelvoort (Business Analyst) with his scrumptious dark chocolate peanut butter cookies.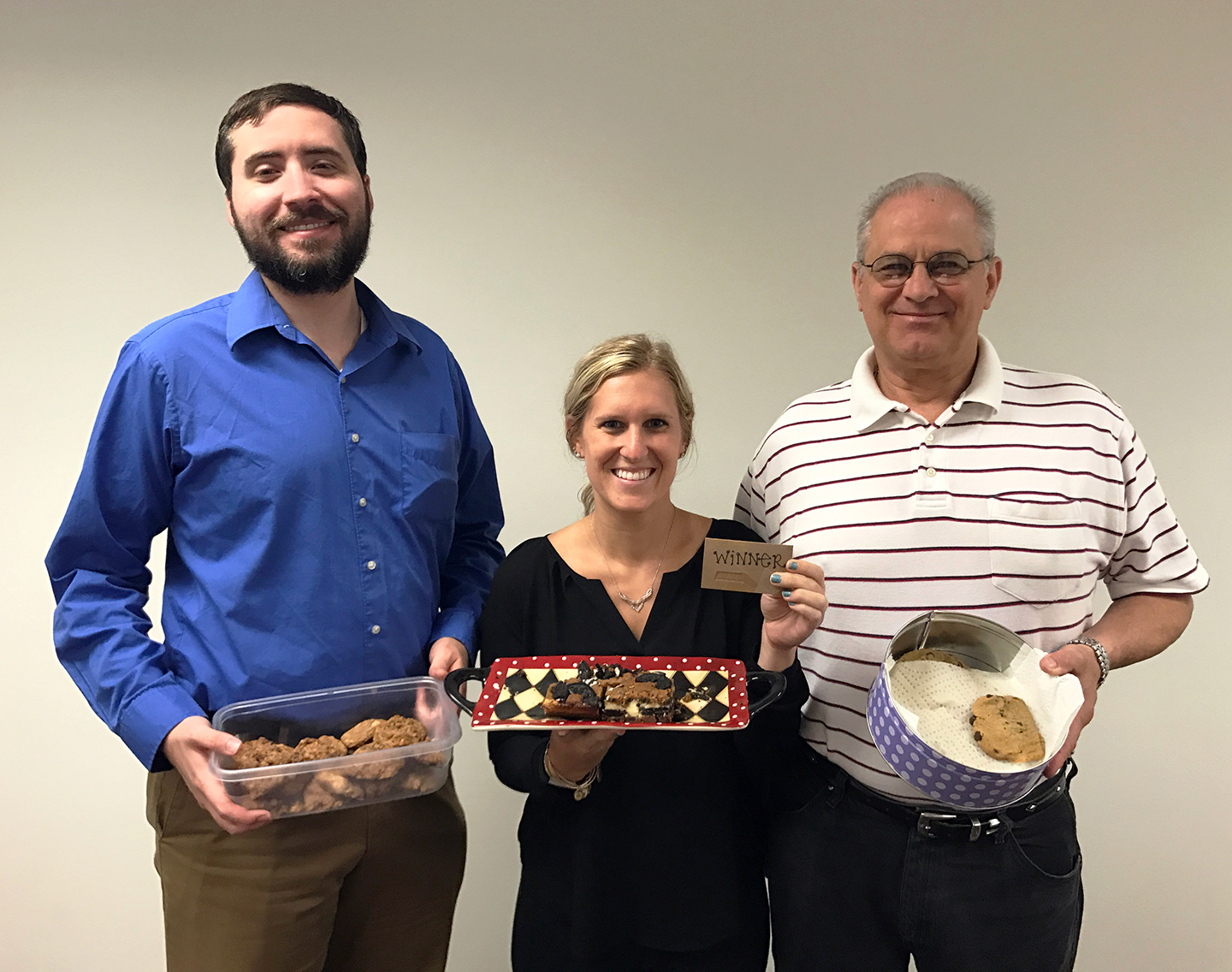 A huge thank you to everyone that participated and enjoyed all of the tasty treats! The PCMI team had a great time putting their baking skills to the test. Even those who did not make it in the top 3 had fun, and are already going through their recipe books to prepare for next year. Marketing Manager Laura Kotz stated, "I had my eye on the prize this year but didn't quite win the gold…or anything at all. That's the last time I let my boyfriend help me with making cookies! There is always next year!"
Lindsay's tips for cookie success:

Give yourself enough time, make sure to let the cream cheese sit out so it smooths evenly with NO chunks, let cool and refrigerate, ENJOY!
Want to taste it for yourself? Click here for the winning recipe!